The central focus of any business is to make sure that your accounting is spot on. Without knowing what's coming in and what's going out, and where it's all going, your business is running blind. Accurate accounting needs to be flexible and feature rich to allow you to use features you need, and record everything you want. So why are we better at it than some of the others?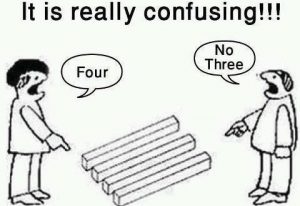 Drag-and-Drop Chart of Accounts Management:
We've made the process of managing your Chart of Accounts so easy, it won't even feel like a hassle any more. We give you the ability to drag an account from one group to another within the one chart of accounts window.
No End-of-Month Posting Lockouts:
You're free to unlock prior-month transactions to correct any issues to keep your data free of blemishes. This saves precious time and money from staff creating credits and additional paperwork.*
Real-Time Transaction Posting to the General Ledger:
There is no need to perform end of month posting from one module to another, and there is no such thing as a "Trial" balance – all balances are current and any transaction can be reversed or posted to any date as required (subject to user-defined periods and account lock-outs).
Super Fast Reporting:
We stake our reputation on being able to provide our customers with some of the fastest reports in the market. Why should you wait to see data that is readily available at your fingertips? Our database is structured specifically for this purpose and we challenge you to find something better!
Foreign Currency Support:
The world is a much smaller place than it used to be, and if you're importing goods for manufacturing or to retail, you want to know what you're buying and for how much. With Accentis Enterprise, you're free to define and manage an unlimited number of foreign currencies you buy from, or sell to!
There are 3 kinds of people in this world. Those who can count and those who can't.
*Subject to user permissions for account security