Building Construction Software
Get ahead of the game with our building construction software today! Combining business financial control and the ability to configure work orders and manage projects, your business will run smoothly with the introduction of Accentis Enterprise ERP, a business management system that gives you the power to run your business more effectively.

Accentis Enterprise is a complete ERP package for project management of building and construction requirements. With a robust inventory stock control module and powerful management of work orders and material handling, your business will go from strength to strength. Increasing your business management tools will save you admin time and you'll be back on the building construction site sooner than ever!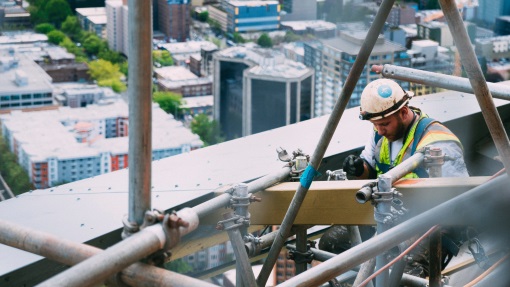 Get the best building construction ERP available!
Building Construction Projects
Control all your business requirements from financial to BoM and time and attendance with a single piece of software handling it all
Manage your staff with a complete employee HR and payroll module integrated with job costing and work orders to consistently charge and budget for your projects with ease
Full double-entry business accounting including accounts payable and accounts receivable, plus strong reporting and business intelligence to help you increase your profit
Project management for building construction is easy with the Bill of Materials easily configured for future requirements and reporting purposes
A strong inventory system with unlimited number of curated items that are able to be used in multiple ways, such as warehouses, off-site locations and more