Inventory and Warehousing
A complete stock management module for control of inventory and warehousing requirements.
Inventory & Warehouse Management
The Accentis Enterprise Inventory Management Software, warehousing and stock control management module is a powerhouse of features and functions that have been designed specifically to manage tens of thousands of part codes with ease.
Comprised of a suite of easy-to-use stock management and warehousing functions.  One of our greatest strengths is a design with few built-in limitations and which is fast and efficient across a diverse range of business applications. Accentis Enterprise offers a strong WMS solution for growing manufacturers and producers.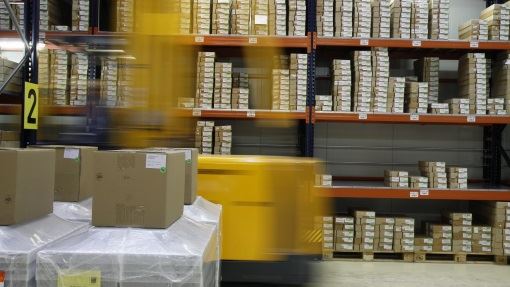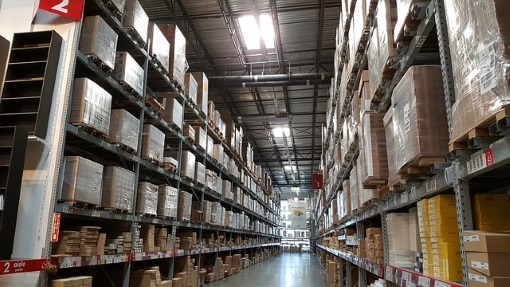 Inventory & Stock Control Software
Unlimited tracking capabilities through the manufacturing process
Build products from multiple sources into a finished product
Stock being decremented automatically each time a new item is produced
Report on full stock holding at any time of the day, any day of the month
Includes a multitude of costing features such as Standard cost, Last cost, Average cost, FIFO and Optimum cost
Serial and batch tracking and complete inventory-supplier  management
Warehouse Management Software
Discover why Accentis Enterprise is the Warehouse Management Software (WMS) that can help to improve your warehouse inventory struggles.  Featuring such strong capabilities of tracking every item of inventory you purchase from suppliers, through to manufacturing and shipping to your customers.
With dedicated data storage for unlimited historical data and suppliers for stock items, information is just the start. Powerful pricing structure paired with a comprehensive pricing matrix ensures confidence of stock value and sell price. Coupled with global price changes and new inventory records built from a template, your warehouse will be easier to manage and control.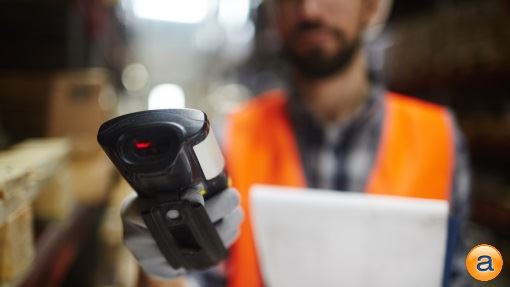 Enterprise Inventory Management
Accentis Enterprise is the premier solution for small to medium-sized businesses that need a better business management solution. Our enterprise inventory management software allows your business to continue to grow, while improving reporting, analytics and efficiency throughout your stock control.
Developed and supported in Brisbane, Queensland (QLD), Australia, we export our software to the world to help growing businesses. Complete hire support with multiple stock movement transaction ability and an unlimited number of warehouses, your stock is in good hands.
If you're a growing enterprise, you need an efficient, capable and advanced inventory management system such as Accentis Enterprise. Inventory is fully-intgrated to multiple modules within the ERP system for complete business control.
Advanced Reporting
Reporting and data analysis are our forte and we supply an outstanding array of reports and data analysis tools that will give you total control over your stock. From historical trending to requirements forecasting and usage analysis, the speed and flexibility with which we can retrieve data must be seen to be believed.
Extensive Integration
All inventory transactions are recorded immediately and posted in real-time to the General Ledger producing a truly dynamic and integrated result across your entire system, and constant checks and balances ensure a high level of accuracy and integrity throughout your inventory.
Automatic Unit Conversion
Multiple units of measure with automatic conversion allow you to purchase goods in bulk units and have the system automatically convert it to your base unit of measure upon receipt. Minimise costly mistakes from using out of date calculations or figures plucked from memory or thin air.
Electronic Document Links
Electronic document linking on any item allows you to link data sheets, advertising literature, specifications, approvals or any other electronic document to any part. Attach files that are required to ensure extensive quality assurance is carried out through visual confirmation which also includes images .
Latest News Articles…
Catch up on our latest blog posts by reading these articles. You can read all of our articles on the News page, which cover all topics from Payroll, Accounting, Job Costing, ERP software and more.
Inventory, Stock Control & Warehouse

An unlimited number of suppliers for each item
An unlimited number of suppliers for each item with a preferred ranking will save you having to remember which supplier you should buy goods from and reduce data entry errors by using the supplier's part codes

A comprehensive pricing matrix
A comprehensive pricing matrix saves time and increases confidence that you are giving correct prices every time.

Consignment stock support
Consignment stock support will enable you to track exactly which goods you have on consignment, where they are and their exact value.

Unlimited number of years of historical analysis
An unlimited number of years of historical analysis gives you the power to perform complete historical analyses of sales, purchases, movement or price fluctuations of any item

Pictures or photographs of items
Pictures or photographs of items allow you to instantly recognise or confirm a part's identity, or simply enables sales staff to describe the part over the phone to a customer

Innovative one-off items
An innovative one-off items feature lets you define and create special items as required ensuring that you accurately track and account for the cost of special purchases.

A powerful pricing structure facility
A powerful pricing structure facility supports over 128 combinations of different criteria that determine your customer's sell price to ensure the correct price every time.

Customisable pop-up messages
Customisable pop-up messages provide a simple yet effective warning system to all users when they attempt to use a certain part for a specific function, helping to reduce errors and mistakes when managing your inventory.

A range of stock reorder points
A range of stock reorder points such as Minimum Holding Quantity, Re-order quantity, Minimum Order Quantity and Nominal Reorder Quantity ensure tight control over when and how much stock to purchase.

Create new inventory records from a template
Create new inventory records from a template with the click of a button, saving valuable time and effort and reducing the possibility of data entry errors.

List all of the approvals to which an item conforms
List all of the approvals to which an item conforms, be it national or international standards. Powerful reporting features allow searching on all inventory that has passed specified standards or which hold a particular certification e.g. CE, CTick, UL

Exceptional reporting capabilities
The exceptional reporting capabilities of Accentis Enterprise have won it wide recognition as the best in the business when it comes to getting data back out of your system. This level of flexibility is matched only by the speed with which reports can be generated.

Support for specials and one-off items
Support for specials and one-off items allow you to properly track the cost and sell of special bought-in items

Global price change
Global price changes save time by allowing you to change prices of multiple items at once using a specified calculation and rounding.

Real-time inventory transaction processing
Real-time inventory transaction processing enables all staff to see the results of transactions immediately, providing accurate stock holding information at all times.

Date-stamped memo facility
Every item has a date-stamped memo facility that you can use to enter historical information about the item such as the reason for changing suppliers or the date of a price review, and each entry records the user who entered the change.

Integrated Freight Costing
Integrated Freight Costing capabilities automatically distribute freight costs over specified goods providing an instant and accurate landed cost ensuring that your cost price and profit margins are always reflective of your true position.

Rename inventory codes without losing their history
The ability to rename inventory codes without losing their history ensures your system does not end up filled with irrelevant or inappropriate part codes.



Supplier's price lists can be imported
Supplier's price lists can be imported with a single click giving you certainty of pricing without the effort of data entry.


Stock transfer (between warehouses)








Bill of Materials management

Unlimited number of Warehouses


Our
Customers
Who Use
Accentis Enterprise
Our customers push us to deliver powerful features and advanced functionality that are used by the people who need them.
By delivering on our promises, we'll improve your efficiency, streamline your processes and help your business grow to the next level and beyond.