Time and Attendance Software
Integrated Employee Time Clock Management ensure accurate costing of wages.
Time and Attendance System
The Accentis Enterprise Time and Attendance system is a live, networked employee time and attendance software recording solution. It enables your staff to record all information about their work day.
Details such as when they arrive and leave the workplace, and when they start or stop any given task. For a better record of how much time your employees are spending on tasks, you need a specialised time and attendance system.
Manage, record, report and forecast on every aspect of your employees' work time for a better result. Claw back true COGS values using Labour Recovery Accounting.
Employee Attendance Software
Employee Attendance software can help a business solve many common problems, streamlining processes and increasing efficiency. Eliminate problems such as when your payroll clerk can't tell if the staff member wrote a 5 or an 8 on their time sheet for example.
Using Accentis Enterprise for employee attendance software, you can ensure employees sign on/off correctly and timesheets are submitted on time, every time.
Reduce complaints from employees who didn't get  paid correctly, or not at all due to manual processes that have been skipped by accident.
Employee Time Clock Software
Employee Time Clock software helps manage your business through detailed tools that extend far beyond simple time and attendance systems. Accentis Enterprise is a complete business management solution, and integration of the employee Time Clock software is seamless.
Accentis Enterprise Employee Time Clock software works with Payroll, Manufacturing and Job costing modules. The Employee Time Clock can be interfaced to a range of barcode, biometric or radio-frequency identification (RFID) peripherals. This produces one of the most robust and efficient, yet simple to use time and attendance software systems.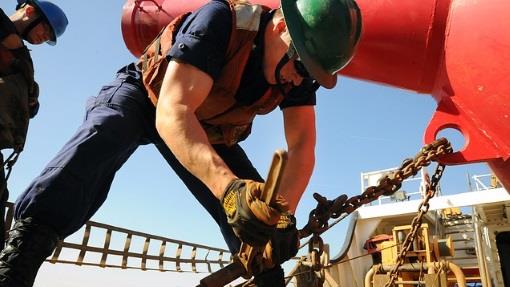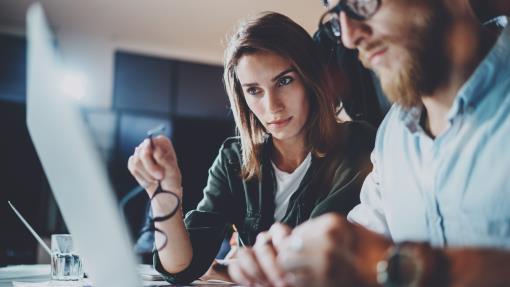 Best Timesheet Software
Accentis Enterprise is one of the best timesheet software solutions you can install for your business. Working in conjunction with multiple other business management modules, you can increase profits and enjoy a more efficient work place.
To work with the best timesheet software, we've partnered with an amazing hardware vendor in Aussie Time Sheets. Using biometrics, your employees will be recorded performing all tasks as required. Recorded data is used to give your business a better forecast and budgeting ability when creating quotes for potential clients.
Aussie Time Sheets
Aussie Time Sheets offer simple and effective time and attendance systems for businesses of any size. If your business has employees, then you need a time and attendance system. But only the right system will save you both time and money.
Collecting time records is made easy with our time clock systems. Traditional Bundy Clocks, Fingerprint Clocks, Swipe Cards, Face Scan Clocks and now Phone apps and Web Clocking, we have the right solution to meet your time recording needs for all employee positions.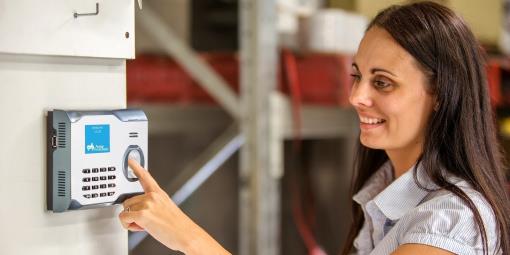 Automatic Records
Eliminate the need for staff to have to manually record the time they are at work. They can start a job, go on a break, come back to work and leave for the day, it's smarter and faster.
Accurate Information
Enjoy the experience of accurate reports of machine usage, employee attendance, efficiency and any idle time. No more calculations of manual overtime hours and rates.
Seamless Integration
When combined with Payroll, Manufacturing and Job Costing modules, the power of Accentis really shines. Data is shared across modules for enhanced reporting.
Peripheral Support
Accentis easily interfaces to barcode readers, RFID tags or biometric scanners, including fingerprint, palm or eye. We recommend Aussie Time Sheets for solid record collection.
Download The Accentis Enterprise Time Clock Brochure Now
Download the Accentis Enterprise Time Clock brochure to see how accurate tracking of time and attendance can help your business. Correctly recorded work hours are used in Payroll, Job Costing, Work Orders and MRP ensure your business accounts for all wage costs.
Accentis Workforce Management Time Clock features

Record when staff arrive & leave the workplace

Display a history of the employee's work

Record when staff start and stop any job or work order

Displays a daily history of the employee's work

Displays what each employee is currently working on

Interfaces to barcode readers, RFID tags or biometric scanners

Automatically calculates penalty rates based on employee hours schedules

Can be installed on panel-PC's, touch-screens or kiosks

Seamless integration with Accentis Manufacturing, Payroll and Job Costing
Employee Time Tracking Software Overview
Accentis Time Clock has been designed to replace the traditional manual bundy clock in use in many workplaces. Employees can Clock ON when they arrive at work and Clock OFF when they finish for the day. The functionality within Accentis Time Clock goes far beyond these basic functions however. Throughout the day, employees may work on one or more Jobs or Work orders.
Accentis Time Clock allows the start and stop times for these activities to be recorded as timesheet entries which are then transferred automatically into the Payroll system. This functionality provides tremendous savings in time and overheads and also offers improved accountability and tracking of work time and costs.
To ensure accurate entry of information, Accentis Time Clock is barcode driven and automatically applies times to activities. This cuts down on user entry errors and ensures that the times recorded for employee activities represent when the employee actually performed the activity.
Time Clock System Specifications
Platform and environment
The Accentis Time Clock forms a part of the Accentis Enterprise business management software system. It must be run within a Windows-based operating system on a PC conforming to the Accentis Enterprise system specifications.
Staff identification peripherals
The Accentis Time Clock identifies the current user by interfacing to any device that produces an employee identification code via a physical or virtual COM port. This can include, but is not limited to:
Barcode readers
RFID tag readers
Palm print scanners
Thumb or fingerprint scanners
Retina scanners
Job / work order identification peripherals
The Accentis Time Clock identifies a job, work order or work order route using a barcode scanner and a barcode printed on a work sheet or label according to the Accentis barcode specification. Any other method of data collection may be used providing that the Accentis barcode numeric protocol is preserved.
Event recording capabilities
The Accentis Time Clock records events that are initiated by an employee. It can record the time, down to the nearest multiple of minutes (specified within the program) at which an employee:
Arrived at a workplace
Began or completed working on a job or a work order
Began or completed working on a job's cost centre or a work order's route
Left the workplace (either at the end of the day or for a lunch break)
Additional information generated
The information recorded by the Accentis Time Clock includes:
The payroll Pay Item that should be used for each time event
The employee's rate of pay that should be used
The employee's job costing rate that should be used
Information displayed on the console
The Accentis Time Clock can display the following information: A list of employees showing the current job or work order on which the employee is working A history of Time Clock events for an employee Direct integration with the Accentis payroll system allows for a seamless flow of information to the next pay run and eliminates the need for manual data entry.
Worked example of actual time and money savings
A commercial shop-fitting outfit has 41 staff of which 30 manually write up daily timesheets. Employees spend on average 5 minutes each day noting dates, times and hours worked for each job they work.
On a daily basis these timesheets are collated and checked by Ami, the accounts assistant. Ami typically takes 25 minutes to enter timesheet data into the payroll system. Each Wednesday the payroll officer, Jenny, checks the overall times and confirms pay rates and amounts for each employee, then initiates a pay run. Jenny spends 2.5 hours for this task.
Each employees average hourly cost is $23/hr, While Ami and Jenny's hourly costs are $22/hr and $28.50 respectively.
Let's expand this out:
$23/hr x 5 minutes x 30 employees x 5 days per week = $287.50 per week in total for employees
$22/hr x 25 minutes x 5 days = $45.80 per week for Ami
$28.50/hr x 2.5 hours = $71.25 per week for Jenny
That's a total cost of $404.55 per week x 52 weeks which equates to a saving of over $21,000 each and every year by simply using the Accentis Time clock.
Incredible
Businesses
That Use
Accentis Enterprise
Our customers push us to deliver powerful features and advanced functionality that are used by the people who need them.
By delivering on our promises, we'll improve your efficiency, streamline your processes and help your business grow to the next level and beyond.