Plant Nursery & Horticulture Business Management Software
Accentis Enterprise ERP software is the best nursery management software available for the horticultural industry!
Plant Nursery Management Software
Plant nursery management software can help any horticulture industry business that grows plants for sale to retail nurseries, supermarkets, garden centres, hardware stores, landscapers, farmers, forestry and re-vegetation projects.
Horticulture business software facilitates the ordering of procedures around the production process. This includes batch tracking, quantity in stock, level of plant growth, sales of stock, minimise data entry and duplication, plus many more!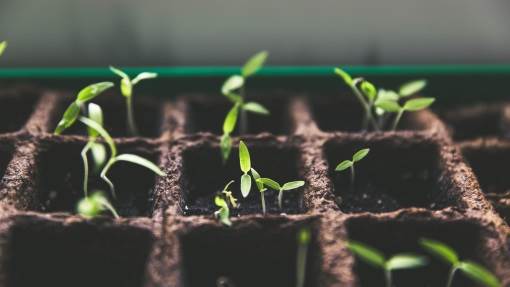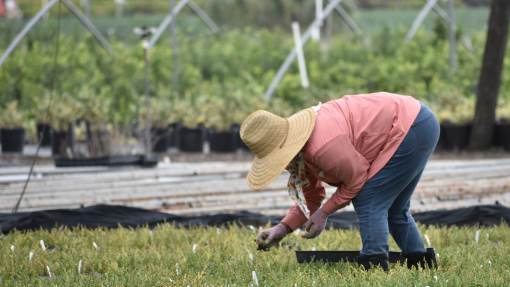 Horticulture Payroll Software
Horticulture payroll software manages the complex requirements of each employee who works within the company. From the admin staff in the office through to the yard workers and delivery staff who work odd hours and sometimes off-site.
Accentis Enterprise records each employees working hours regardless of their actual job location through a variety of means. With strong database integration's to other ERP modules, you can attribute working hours as costs associated with the product. Payroll is one small module of the many included in our enterprise ERP software.
Horticulture Business Software
With Accentis Enterprise, your nursery and horticulture enterprise is in good hands. You can ensure employees are getting the work done as required in the time allowed, while maintaining budget requirements.
There's no reason your company needs to suffer because you can't be everywhere at once overseeing plant production and management. With Accentis Enterprise as your nursery and horticulture business software, it will handle all human resources, inventory and financial information, leaving employees to grow the plants, and you to grow your company.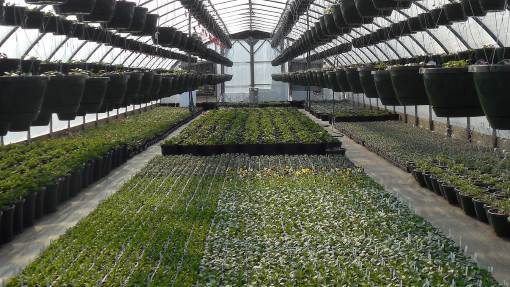 Nursery and Horticulture
Business Management
Accentis Enterprise powers management software for the horticulture and nursery industry, both for wholesale and retail. No matter if you're a small nursery or a large multi-site grower of vegetables or fruit with extensive wholesale contracts, we will support all areas required.
We're in the business of helping you to grow yours, and we do that by managing inventory, efficiency, suppliers, work orders, time and attendance, wages and customer accounts. Our extensive customer base gives us a varied and experienced database of knowledge to draw from, to help you further your ideas and achieve your goals.

Seasonal Garden Growth Data
Nursery management software gives you the ability to order the required items ready for each growing season. Order seeds, tubes for growing tube-stock, irrigation systems, pots, labels, packaging, soil and fertiliser to the quantities required specific for each plant variety, crop or plot.
When the items are delivered, they are tracked through the inventory management system and throughout the entire growing process until being packaged for sale and shipped out. Items that are not sold and can be used again are able to be depreciated as assets for tax purposes.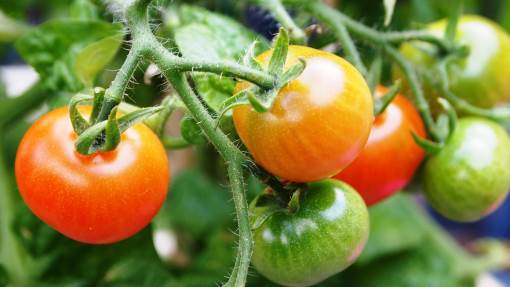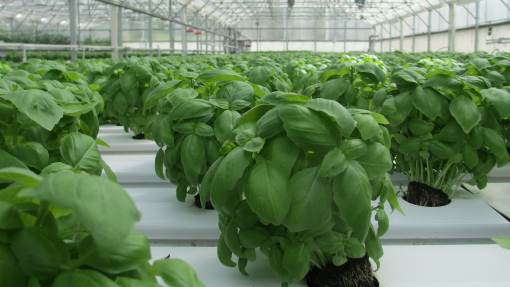 Nursery and Horticulture Forecasting
Plan ahead for the planting, picking and maintenance season's with reports delivering forecasting capabilities. Data saved previously can be used in Accentis Enterprise for forecasting, and as the year's go by, internal reports will further provide accurate forecasts to minimise time and stock waste.
Staff are able to log on/off through work orders, all linked to their time sheets and saving processing time at payroll as each module integrates seamlessly. Employee hours can be forecasted based on previous work history, eliminating wasted time spent doing simple duties.
Shipping and Tracking Software
When you're ready to ship your product with nursery management software to a nursery or processing plant, unlike standalone products, labels can be batched and bar coded for tracking purposes through the entire process. If issues arise, you're able to quickly action either a halt to production or recall deliveries so that no further problems occur.
The proper cost of an item can includes wage costs, growth medium, product loss, Bill of Material, delivery charges and more are all tracked and reported on. You can further use the results to improve processes and profit for the business overall. A proper shipping and tracking solution can provide confidence for all product transactions.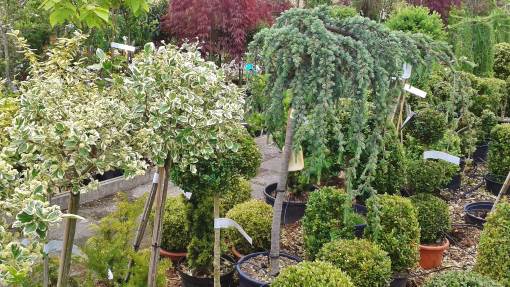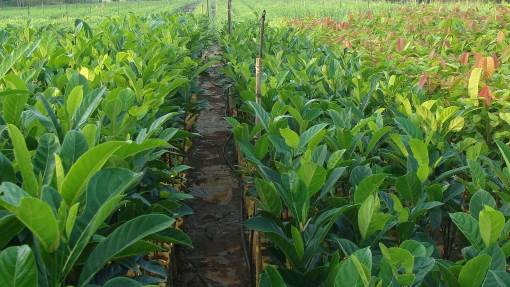 Complete Horticulture Management
Accentis Enterprise offers a complete horticulture management experience to ensure your business grows as well as your produce. You can create products from multi-level Bill of Materials with full reporting and tracking capabilities across the board, integrating to each module and sharing data.
Delivery schedules, back-order management and shipping manifests with electronic interlacing to major chain retailers such as Bunning's Warehouse EDI ordering is all possible. We offer the best plant nursery management software in Australia.
Equipment Processing Software
Easily process and manage the items you need to get your product from seed to plant and packaged to delivered. Purchase and record data on pots, bags, labels, pallets, hose, stakes, soil, tissue cultures, plugs, cuttings and more.
Use the Fixed Asset Management module to record maintenance and depreciate and value tools and equipment that help you get the work done. Bulk depreciate tree spade machines, garden tools and sheds, tractors and trailers, along with reclaimed water and soil such as mulch or compost.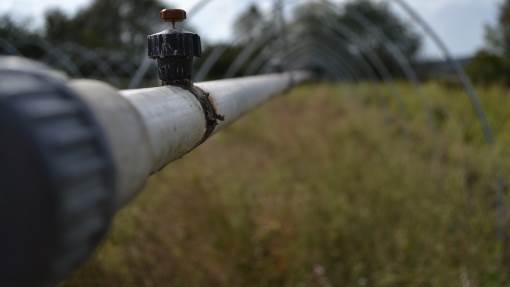 Download Our New Horticulture Industry Brochure Now
Our new brochure for the Horticulture industry is now available!
We cover all horticluture businesses, whether you're a plant nursery, seed propagation specialist or a combination of .
Nursery and Horticulture Software Features

Propagation planning for growing seasons

Integrates to Bunning's Order System (EDI)

Supply-chain network from seedlings through to sales

Plant growth forecasting of expected yields

Handle all purchasing for every requirement

Manage depreciation values on all plant equipment

Maintain work orders for staff time management

Improve efficiencies with detailed reports

Batch number processing for complete inventory control

Store nearly unlimited information of all plant names, species & genres

Complete customer relationship management for after-sales service

One system for everyone to use, from grower, driver, admin and manager.
Accentis Enterprise Green Expo 4 -5 August
To find out more about the Green Expo and what's involved, or to come and visit us at our stand in 2020, click here to view the event details. The Green Expo is a great experience and if you're in the Nursery and Horticultural industry, an event you should attend!
Accentis Enterprise attended the Green Expo in 2018, 2019 and we're going again for 2020! We enjoy being able to meet all the wonderful people who work in the nursery and horticultural industry. It's a truly wonderful experience for us, as technology meets nature in a business sense, but the common goal is on business growth.
Accentis Enterprise Features for Production & Wholesale Nurseries
Accounting & Financials
Your farm's financial accounts can be split into multiple databases if needed for different business ventures. Support for no end of month roll-overs allowing you to edit past transactions.
Customer Sales & CRM
Record every transaction from each customer, whether a wholesale or retail, or a one-off or a regular supply. Build new relationships with other farmers, market competitors, customers and more!
Asset & Maintenance
Use photos of your nursery machinery to easily assess the condition of your assets. Monitor and manage asset warranties and information through heavy reporting and analysis.
Suppliers & Purchasing
An in-built Supply Chain Management (SCM) facility provides comprehensive shipping and ordering features that will give you the edge over competitors supplying to the same vendor.
Inventory & Warehousing
Track and manage thousands of raw materials and product purchases across multiple locations and departments. Instantly view a report on your current plant production value through stock.
Time & Attendance
Record employee time on re-potting or managing irrigation work. Allowances for time spent working on projects are recorded and can be used to work out the true value of items you produce.
Payroll with STP & HR
Manage all employees across multi-location including holidays and time worked with our Payroll & HR module, that is Single Touch Payroll compliant for small to medium-sized businesses.
Jobbing & Project Management
Growing projects and one-off jobs can be allocated staff time and budgets for overall budget management. Seamless integration with both Payroll and Time Clock give instant accountability.
Manufacturing MRP & Producing
Your produce is important as it's growing, so management of each step requires data retention, staff allocation and product history. Accentis Enterprise gives you the edge!
AccentisCONNECT
Your chance to connect and view data with ease, direct from your own database! Powerful web-service gateway for third-party solutions to read/write the data you need.
Want More?
Click here to get more information and see how you can start to beat your competition through better a business management solution!
Reporting & Analysis
Over 800 standard reports available ready to manage your nursery and all the data you produce, plus… Accentis Enterprise offers advanced custom reports as needed!

Our Memberships and Partners