Financial Reporting & Analysis
Superior financial reports and analysis across each business module within Accentis Enterprise ensure you know what is happening as it happens.
Business intelligence provide clear information and analytics on real-world data from your own customised reports that reflect your business and the processes and procedures that are important to your bottom-line.  
Business Reporting and Data
Accentis Enterprise is arguably the best in the business at giving you real-time access to your data in a fast, efficient and flexible manner.
With a powerful SQL relational database back end and a uniquely optimised client-server design, Accentis Enterprise harnesses innovative database query techniques to deliver stunning performance across an entire range of reports.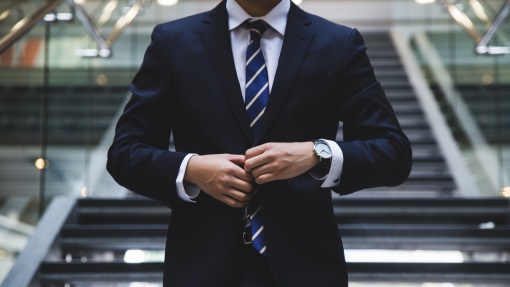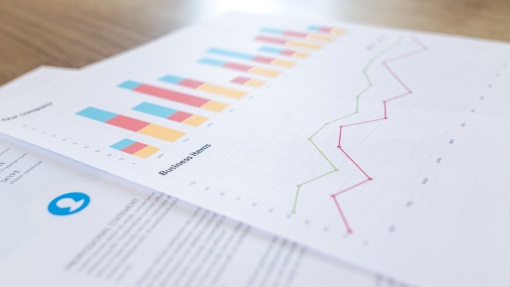 Business Intelligence Reports
Over 600 reports are provided standard, any one of which can be tailored or duplicated then modified to suit your exact requirements
A powerful built-in spreadsheet-style report designer accompanied by the industry-standard Crystal reports
Truly sensational combination of reporting tools that can be used to analyse, summarise, dissect, graph, chart or group any data within your system
Extensive drill-downs and hyper-linking within reports and the ability to add favourite reports to each user's toolbar
Unrivaled level of security and audit trail management for each report
Currency and localisation-dependant data is easily transferrable across multiple reports
Enterprise Financial Reports for Business Intelligence and more
The fastest reports in the business – all in real-time
Accentis Enterprise has been designed to retrieve your data at lightning speed and using current data – not batched or overnight figures. Highly optimised, native SQL database queries are used throughout our reports and advanced design techniques ensure that the annoying record locking issues that plague other systems are a thing of the past.
Create your own reporting environment
The reporting facilities within Accentis Enterprise have been placed within easy reach of all users to make it so simple to see the data you need. Any report can be modified, tailored or laid out in a different way just for specific users. Favourite reports can easily be added to your own personal toolbar or menu structure and you can set any of the reports to start up automatically when you log in.
Report across all modules – see the true benefits of full integration
The term "fully integrated" means little until you have a system powerful enough to take advantage of the many benefits of data collation across all modules. The
Accentis Enterprise
reporting system has been designed to bring together any data from any number of modules enabling comparisons, projections and analysis far beyond your expectations. We can even report on data from multiple data sources and join them all into the one report.
Print, fax, email & export reports directly
Accentis Enterprise reports can be printed, faxed, emailed and exported directly from with the program itself. What's more, reports can also be sent straight to applications such as Word or Excel allowing you to change and modify the output. Our report output engine can automate the entire process of producing and distributing reports using whichever method is preferred by a customer, slashing the time to manage invoicing and statements.
Auto-refreshing reports
Imagine being able to sit back and simply watch a report change before your eyes. Well, you can do just that with Accentis Enterprise and by using the report's "auto-startup on login" feature combined with saved report layout options, it is possible to create an entire reporting dashboard that updates throughout the day all by itself. Extend this by utilising our free view-only licences to roll-out reporting "consoles" at strategic locations around your workplace showing manufacturing workload, daily targets or company daily KPI's that need to be met.
All data can be reported upon – nothing is hidden
All data can be reported upon – nothing is hidden We don't believe that any of your data should be hidden from you for any reason, so we've ensured that with Accentis Enterprise you have the ability to report on any information stored within any database. Subject to our powerful user-based security and permissions settings, you can retrieve and analyse data from the current year, any prior year or period, or even another database. Our mantra is "if the data is there, we can report on it".
Hyperlinking makes data navigation a breeze
Accentis Enterprise has taken the concept of hyperlinking to a whole new level, allowing you to drill down into any data item on any report to take you to a detailed view or associated data. In fact, it is possible to navigate through an entire customer's transaction history purely through the use of hyperlinks with no additional typing required.
Full audit trail showing who viewed, printed, emailed or faxed which reports
That's right – a full audit trail of report activities not only lets you see who has been viewing which reports, but whether or not a customer was sent their invoice/statement, on which day and by which method (fax, email or print). The audit trail will even show you the email address or fax number to which a report was sent!
Pie charts, bar charts, trends, lines and more...
All Accentis Enterprise reports can be displayed as a pie, bar, line or even pivot-style graphical representation. With the click of a button, any report displaying a data list can be converted to a graphical view.
Over 600 reports standard!
The standard Accentis Enterprise system is shipped with over 600 reports across all modules of your system. Any of these reports can be tailored, duplicated, modified or rearranged to show your data exactly the way you want it.
Built-in spreadsheet-style reports as well as Crystal reports engine
Trends, forecasts, projections & analyses
Live multi-column sorting and sub-totalling
Save layouts and filter to produce dashboards
Direct SQL queries for maximum speed