Payroll & HR Management
Streamline your business with our fully-integrated Payroll and HR management solution.
Payroll Software Australia
The Payroll and Human Resources module is one of the leading  management systems available today.  It is tightly integrated into the Accentis Enterprise job costing sub-system, providing multi-tier costing and reporting capabilities across your entire system.

As tightly as it is integrated into Accentis Enterprise, we are easily able to offer Payroll as a stand-alone product. Our payroll product is STP (Single Touch Payroll) ready, so if you're looking for compliant software, you've just found it!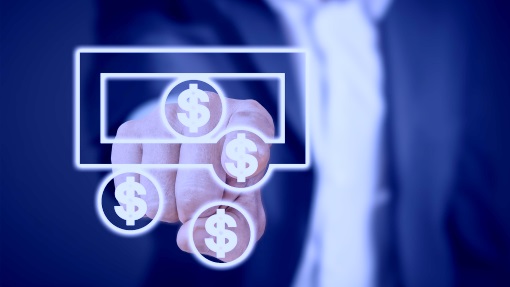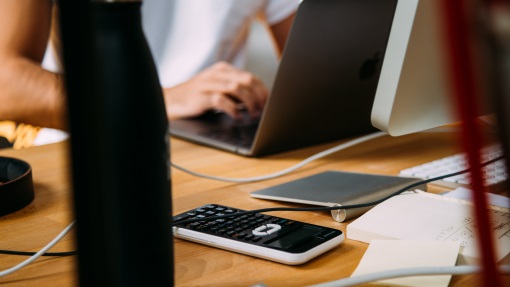 Small Business Payroll Software
Single Touch Payroll compliant for ATO changes 2018
Available as Stand-alone or Fully-integrated with Accentis Enterprise modules
Integrated seamlessly with Time Clock, Job Costing and more
User-defined options allow customisation for business requirements
Many fields allow the recording of unlimited information
Advanced functionality of employee records
Payroll and Accounting System
The Accentis Enterprise payroll system allows you to meet all your legal requirements for paying employees including Single Touch Payroll, ETP, PAYG withholding tax, superannuation, payroll tax, fringe benefits tax, state and federal awards, eligible termination payments, HECS, Medicare rebate, leave loading and a host of others.
Best Payroll Software Australia
For each pay item that you pay an employee, you can define exactly when that pay item should be applied depending on the hours worked by the employee. This is perfect for defining an employee's normal working hours and days versus what constitutes overtime and at what rate so that time sheets automatically select the correct pay item for you.
Payroll Systems Australia
Subject to the appropriate permissions in Accentis Enterprise, you can completely un-apply, undo a pay run and start again if something went wrong. While this is not
something that would be done regularly, it can be an invaluable feature when it is required. When the changes have been made, the pay run can be re-applied.
Human Resource Management
The flexibility of the Accentis Human Resources system enables you to define an unlimited number of achievements for a person, such as qualifications, tickets, training courses, inductions, etc. Each Achievement can be assigned an arbitrary grouping and an unlimited number of these achievements can be assigned to any HR entry.
Single Touch Payroll
Single Touch Payroll (STP) software is a requirement of the Australian Tax Office (ATO) and is now a requirement for any business with 20 or more employees. Accentis Enterprise is fully compliant to handle STP obligations by sending your payroll data to the ATO.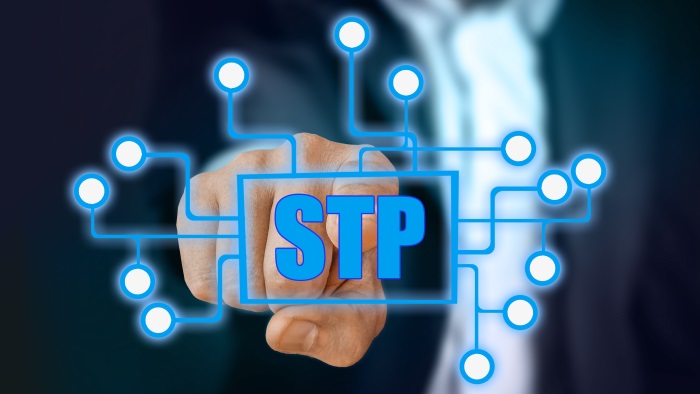 Single Touch Payroll (STP) is Live! There's not much chance that you've missed out on hearing about Single Touch Payroll or STP in the last couple of months. Single Touch Payroll is now well and truly running along rather smoothly, despite a lot of people unaware of...
read more
No need for a specialist payroll officer
Our focus is to provide payroll and H/R software that is easy enough to be used by anyone, not just a trained payroll administrator.
Leading-edge features like:
Automated provision adjustments

Full pay advice reporting

Integrated document management functionality

User-defined HR achievements make Accentis Payroll/HR the perfect solution for your business.
Accentis Payroll has been designed so that any of your administration staff can use it. You don't have to know how to work out different rates of tax, leave loading, leave accruals, superannuation or ETP payments – it's all done for you. In fact, the only work the "payroll" officer needs to do from pay to pay is to enter who has taken leave or worked overtime. And if you really get stuck, just call the Accentis Support line to find the answer.
Single Touch Payroll STP Software
Single Touch Payroll (STP) software is a requirement of the Australian Tax Office (ATO) and is a requirement for any business with 20 or more employees.
Accentis Enterprise is fully compliant to handle STP obligations by the ATO since July 1st, 2018.
What impact will STP have on your business?
As a quick synopsis, Single Touch Payroll (STP) started on the 1st of July 2018 for all businesses who employ 20 or more staff members, and requires them to report automatically to the ATO any wage and tax details of all employees.
Payroll & Human Resource features
Direct link to job costing
Seamless Integration with General Ledger
Multiple payment methods for each employee
Change employee codes at any time
Important notes for next pay run
Hourly overheads calculation
User-defined pay frequencies
Date-stamped memos entered per employee
Personal & HR information stored for each employee
Plain text summary of electronic payment summary reconciliation
Unlimited employees per pay run
Pay runs can be changed until applied
Print reports after pay run has been applied
User-defined entitlements (Awards)
Unlimited number of human resources
Flexible "Pay to" selection
Direct link to timehseets for selected employees
User-defined superannuations funds
Unlimited number of employees
Omit specified leave items from Pay Advice
Subtotal pay items during a pay run
User-defined workplace locations
Unlimited number of worksites
Leave can be reset at year's end
Internal memo for individual employees
User-defined tax scales with free updates
Flagged employee as requiring termination in next pay run
Leave processed in days or hours
Electronic remittance of pays
Email pay advice notification to employees
Re-print pay advice from any pay run
Print pay run before applying
User-defined Last pay date
Detailed calculations output
Automatic balancing of leave provisions
Auto-updating of employee records
Define protected employees only viewable by administrators
Separate G/L accounts per department
Automatic ETP calculations
Customisable rates of superannuation per employee
Entitlement defaults can be overridden
Employee emergency contact details
Support for Fringe benefits amounts per employee
Human resources can be linked to multiple payroll entries
Define employee's manager
Recurring notes for next pay run
Terminated employee information still available
Integrated support for salary sacrificing
Electronic document linking with HR records
Employees paid outside pay period
Innovative auto-reducing pay items
All pay items displayed in hours as well as days
Powerful yet intuitive leave accrual calculations
Warning if employee is over leave entitlement