Accentis & Aussie Time Sheets
Accentis has partnered with Aussie Time Sheets to provide hardware peripherals that can be integrated into Accentis for use with time and attendance. We're proud to partner with Aussie Time Sheets and look forward to building a strong relationship for the benefit of our customers.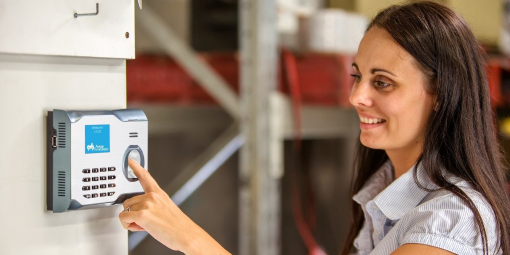 Accentis integrates with hardware from Aussie Time Sheets
Accentis Hardware Integration
Aussie Time Sheets offer simple and effective time and attendance systems for businesses of any size. If your business has employees, then you need a time and attendance system. But only the right system will save you both time and money.
Collecting time records is made easy with our time clock systems. Traditional Bundy Clocks, Fingerprint Clocks, Swipe Cards, Face Scan Clocks and now Phone apps and Web Clocking, we have the right solution to meet your time recording needs.
Accentis Time Clock Hardware Options
ATS Fingerprint Scan Time Clock
ATS Proximity Card Time Clock