Service, Repair and Maintenance Management Software
Software for businesses involved in the servicing, repairs workshops and maintence industries
Equipment Service & Repairs ERP Software
Accentis Enterprise ERP provides the tools for service and maintenance repair workshops to run more efficiently and increase productivity. Business operations can be automated and streamlined to improve administration of labour intensive manual processes.
An ERP solution offers a complete database solution for comprehensive and complicated record-keeping issues. Full data-integration and information sharing in a single software solution give unprecedented control over your entire business. Schedule, automate, maintain and deliver services across a wide range of industry requirements. Accentis Enterprise is developed right here in Australia for small to medium-sized businesses.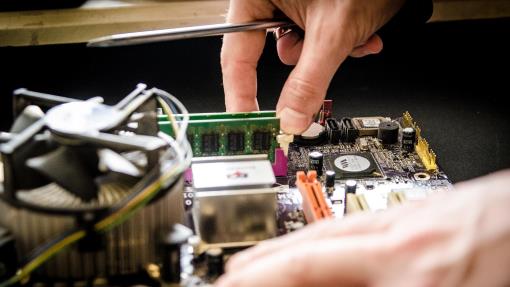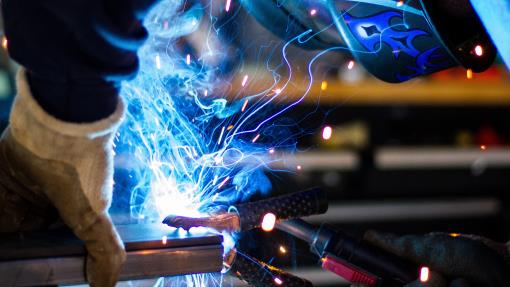 Workshop Maintenance & Repair
Accentis Enterprise is flexible and customisable to any service industry business that offers repairs and maintenance. Whether items are brought into the workshop or the technician works on-site, a complete record of maintenance and repairs issues are available. Industry support for mechanics, electronics and more.

Full asset management and maintenance control allows for depreciation of assets and warranty management. Repairs to manufacturing equipment and life-cycle of business assets are automated through service schedules and PP&E reporting. Reports include condition records and location tracking for thorough management of repaired items. Depreciate multiple assets in a single operation and include warranty information with expiry dates for total control.

Service Business Management Software
Are you looking to leave Excel spreadsheets behind and upgrade to a full-featured service business management system? With Accentis Enterprise running the show, you will be in full control of scheduling, quoting and invoicing. Customer service and satisfaction and will be easier to manage and you can improve accountability for all employees.
Advanced time-tracking features using biometrics automatically logs time spent working on jobs. Minimise manual processes and increase automation with a user-friendly interface accessed by all team members. See an increase in profits as well as decreases in profit loss. Your service business can be managed by advanced software that helps to intepret and improve processes the more you use it.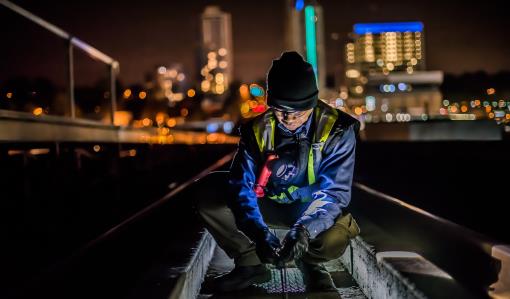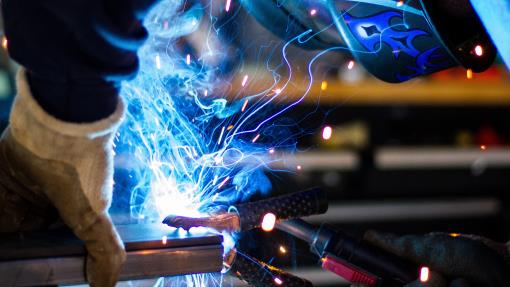 Workshop Management System
Offer your customers the best in historical transaction data and service with our fully-integrated workshop management system. Accentis Enterprise ERP gives you the freedom of having a single software solution to manage your entire business. Whether you manage small machinary, mining, welding and mechanical services, micro-electronics or more, our software provides the most efficient tool for you to use. 
Our software tools put your business on the front foot for repairs, warranties, asset management, accounts and customer management. Improve employee resources with service history tracking, inventory and warehouse management and full jobbing and quotation controls. Our adaptable software can be customised to suit your needs whether you're underground, above ground or in the marine service business.
Download The Accentis Enterprise Brochure Now
Download the Accentis Enterprise brochure and see what small business owners are doing to improve their business. Accentis Enterprise is the solution that every SMB/SME needs to stay ahead of the pack!
Accentis Enterprise Features for …
Accounting & Financials
Your financial accounts can be split into multiple databases if needed for different business ventures. Support for no end of month roll-overs allowing you to edit past transactions.
Customer Sales & CRM
Record every transaction from each customer, whether a wholesale or retail, or a one-off or a regular supply. Build new relationships with other services, market competitors, customers and more!
Asset & Maintenance
Easily identify your mechanic's assets through photos stored against each record for better evaluation. Monitor and manage asset warranties and information through heavy reporting and analysis.
Suppliers & Purchasing
An in-built Supply Chain Management (SCM) facility provides comprehensive shipping and ordering features that will give you the edge over competitors supplying to the same vendor.
Inventory & Warehousing
Track and manage thousands of raw materials and product purchases across multiple locations and departments. Instantly view a report on your current service production value through stock.
Time & Attendance
Record employee time spent individually or as a group on jobs. Allowances for time spent working on projects are recorded and can be used to work out the true value of items you produce.
Payroll with STP & HR
Manage all your employees including holidays and time worked with our Payroll & HR module, that is fully Single Touch Payroll compliant for small to medium-sized businesses.
Jobbing & Project Management
Projects and one-off jobs can be allocated staff time and budgets for overall budget management. Seamless integration with both Payroll and Time Clock give instant accountability.
Manufacturing MRP & Producing
Your service is important as it's growing your business, so management of each step requires data retention, staff allocation and product history. Accentis Enterprise gives you the edge!
AccentisCONNECT
Your chance to connect and view data with ease, direct from your own database! Powerful web-service gateway for third-party solutions to read/write the data you need.
Want More?
Click here to get more information and see how you can start to beat your competition through better a business management solution!
Reporting & Analysis
Over 800 standard reports available ready to manage your business and all the data you produce, plus… Accentis Enterprise offers advanced custom reports as needed!
Customers
Who Use
Accentis Enterprise
Our customers push us to deliver powerful features and advanced functionality that are used by the people who need them.
By delivering on our promises, we'll improve your efficiency, streamline your processes and help your business grow to the next level and beyond.