Accentis Enterprise
Food Manufacturing Software
Food manufacturing software for the food and beverage producers looking for a solid ERP solution for their growing business.
Proven results across many different industry specialities that include baking, meat curing and processing, and condiment production.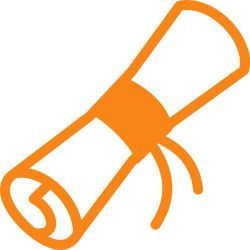 Accreditation & Certification
Powerful data recording and reporting help you maintain a variety of industry relevant standards. This can include HACCP, ISO, NATA, TGA, AS and more.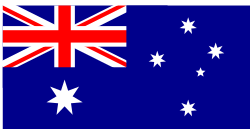 Australian Owned & Operated
Accentis Enterprise is developed and supported locally in Australia. Our office is located in Nundah, a suburb of Brisbane in Queensland (QLD).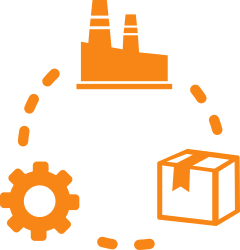 On-going Industry Development
Business and industry
Highlights of Food & Beverage Software
Accentis Enterprise Features
Food Manufacturing Software Features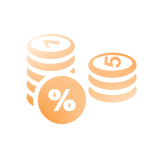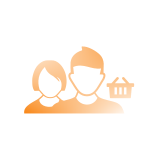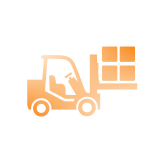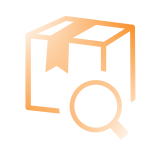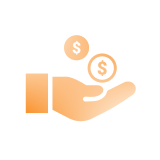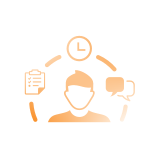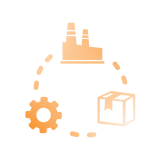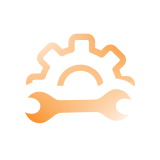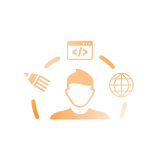 Food Manufacturing Software FAQs
Do you have Track & Trace capabilities?
Yes! 
Accentis Enterprise is packed full of strong batch tracking and serial number tracking for a complete food and beverage manufacturing solution. From procurement of raw ingredients, storage location and FIFO, through to sales and distribution, you can control your entire product journey in a single software solution. 
The ability to trace all your products for food grade accountability and certification is paramount to your business. We take the needs of businesses such as yours as paramount, and have developed superior systems to ensure compatiability with many industry standards. Strong data storage and audit capabilities coupled with accuracy and speed help to deliver a solution that gives you customised analysis based on your unique business requirements.
Why is ERP software beneficial to food and beverage manufacturing?
Food and beverage manufacturers need the best go-to solution for management of their entire operation. Any food and beverage manufacturer worth their salt is after quality, consistency and safety, all three of which can be managed easily with Accentis Enterprise.
Small to medium-sized food and beverage manufacturers have full control on recipe specifications, including cost management, inventory stock control with wastage and full business accounting and customer management. Use a streamlined MRP system to manufacture an unlimited number of different food and beverage products.  Powerful Warehouse Management System (WMS) ensures correct stock usage and accountability for HACCP.
What can I expect from Accentis Enterprise reports?
Eliminate the headache of multiple spreadsheets and having to duplicate data into different systems. There has to be a better way, and there is; Accentis Enterprise!
Take the next step to success with built-in document record management that can help to attain HACCP certification. Reduce labour costs with single data-entry and make use of over 800 standard reports with up to 3000 combinations. If that's not enough, we also offer customised reports so you can analyse your business, your way.
Will my products improve in consistency?
Yes.
Food and beverage production demands consistency. Introducing an ERP system into your business will improve consistency through advanced use of business data, fully-integrated across every module. Improve the output of your manufacturing plant by recording wastage of raw materials and refining your processes to eliminate production flaws.
Attribute labour costs to each product run, and include the cost of running the machinery to get a clearer picture of exactly what it costs to produce your goods. Monitor employee time to refine processes and improve training outcomes by building procedures that are manageable, streamlined, and efficient.
Can I handle all my wholesale & distribution?
Yes.
Accentis Enterprise can track your goods from purchasing through to shipping to individual retail stores or wholesale vendors. Keep an incredible number of records that can be used to track down faulty products or used to trace returns in the event of a product recall.
Inventory is managed on a strict database level ensuring work orders are easy to forecast based on current and incoming stock levels. Stock control is measurable on even the smallest ingredient item, and location management with FIFO or other stock movement settings can all be configured to how your business runs. Minimise wastage and maximise shelf life with the warehouse management system.
What Our Customers Are Saying
We're proud to offer Australian ERP software to many businesses who love us. Don't just take it from us, let our customers do the talking!
"We've been using Accentis Enterprise and Aussie Time Sheets in conjunction since June 2018 and we haven't looked back!
As a company that employees around 60 staff at any one time, payroll used to be a headache that required us to have a staff member looking after it for up to 5 hours every pay day. "
"We appreciate your timely solutions for our recent requests for support.
The cost of Accentis Enterprise is dwarfed by the benefit it gives our business. "
"Choosing Accentis Enterprise is one of the best decisions we have made. 
It is the ease of use, flexibility to adapt to our way of doing business and the ability to have visibility in places that previously did not have.
We have no doubt that the growth of PWR has been positively impacted by Accentis"
Download The Accentis Enterprise Brochure Now
Download the Accentis Enterprise brochure and see what small business owners are doing to improve their business. Accentis Enterprise is the solution that every SMB/SME needs to stay ahead of the pack!
Nursery and Horticulture Software Features

Propagation planning for growing seasons

Integrates to Bunning's Order System (EDI)

Supply-chain network from seedlings through to sales

Plant growth forecasting of expected yields

Handle all purchasing for every requirement

Manage depreciation values on all plant equipment

Maintain work orders for staff time management

Improve efficiencies with detailed reports

Batch number processing for complete inventory control

Store nearly unlimited information of all plant names, species & genres

Complete customer relationship management for after-sales service

One system for everyone to use, from grower, driver, admin and manager.