Warehouse Management System (WMS)
A warehouse management system (WMS) is an integral part of any inventory-controlled  business, and it's usually included as a module within an ERP system that manages the business overall.
The software is able to manage multiple locations with full inventory stock control across a variety of industry requirements.
What is most surprising is that, a "warehouse" is not always in a separate physical location to other warehouses.
It might simply be on a different shelf or plot section within a single large warehousing area that is managed by the business overall.
Instances like this can occur for small products and manufacturing pieces that only require a small footprint, or in a very large area that contains multiple divided lots, such as in a wholesale plant nursery.
Many different types of businesses can take advantage of a WMS whether or not they are primarily a wholesaler or retailer.
Managed Warehouse Integration's
To take full advantage of the WMS, it should form part of the overall management of inventory for picking, packing and shipping.
In most cases, it will be a part of the inventory stock control, supply chain management (SCM) and MRP processes within the ERP system to aid in efficiency and reporting.
Manufacturing businesses take full advantage of warehouse management by being able to leverage the location and quantity of required items when running reports through the MRP system.
Retail business owners will appreciate the time saved by knowing the location of goods in the warehouse to ensure the shop floor is stocked appropriately and any stock requested by a customer is easily able to be verified as being available or not.
Warehouse Inventory Control
Inventory control within a warehouse allows management full control of the products from the time they are delivered through to when they eventually leave the warehouse, either for sales, returns or transfers.
A well implemented WMS improves efficiency and productivity for employees by having structure that can be followed, which in-turn improves accuracy throughout the work day.
When using a WMS, data sharing is near-instant.
Other departments are able to order and receive stock quickly, and a WMS eliminates the needs for excess paperwork.
Manufacturing businesses will take full advantage of the Bill of Materials reports which are used by the MRP to ensure stock is available to fabricate the orders.
Is Warehouse Management Stock Control?
The short answer is no.
The longer answer is that, stock control is the management of the correct count and value of the inventory you stock in the warehouse, however, warehouse management is the control of the items location and the order in which items should be used.
The real truth of the matter is that when you have a business that requires a WMS, you need it to work with your inventory and stock control systems.
Occasionally, features will be available in one of other modules of the program.
These will sometimes overlap to form the warehouse management as one aspect of inventory stock control.
Conclusion
If you're a business owner starting to outgrow your warehouse capabilities and wanting to expand, you need to start thinking about how you will manage in the future.
By taking advantage of what Accentis Enterprise can offer, you will be able to fully utilise warehouse management, inventory and stock control all through a fully-integrated solution that puts the power back in your hands.
To find out how Accentis can help you by implementing a WMS, get in touch today.
We offer small businesses the opportunity to use features that are normally found in more expensive systems, so what have you got to lose?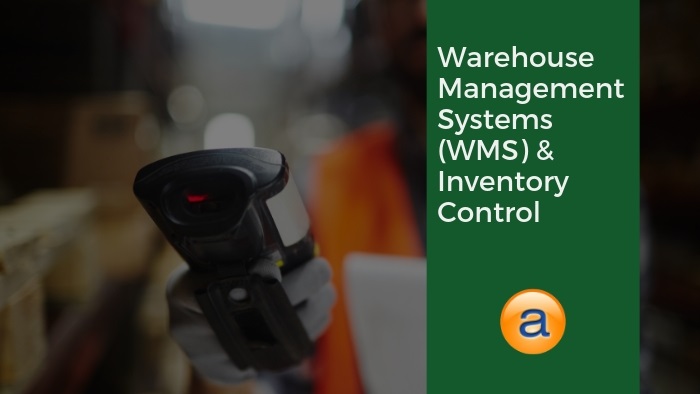 Are you ready to make more money for your business?
Click here to start your journey today!