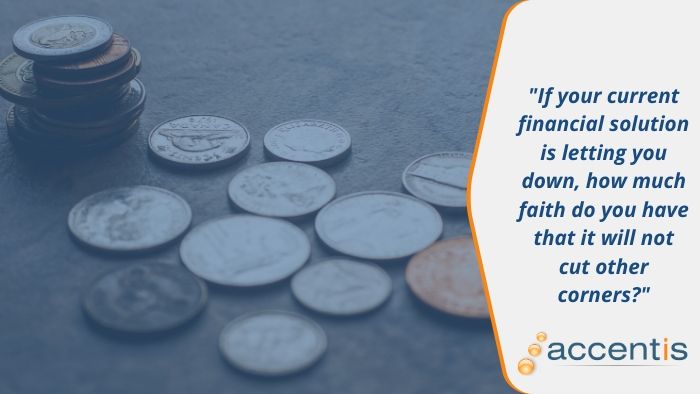 Tax Scales 2023/2024
When was the last time you checked your Tax Scales are up to date in your general ledger financial accounting software?
Tax Scales, Tax Rates or Tax Tables are released periodically by the government  to ensure that you tax your employees the correct amount during a pay run.
It's important to keep these updated so your employees are not hit with a sudden tax deficit at the end of the year and so your business doesn't incur penalties from the government. No one enjoys these!
If you're not sure what the tax rates are or when they were last checked, the responsibility of keeping them up to date can fall on you.
Does Your Software Warn You?
Accentis is proud to offer this as a service, because we warn all our clients of any changes.
Let's face it: if your accounting software handles such an important aspect of your business, you want things to be correct, especially tax rates.
To be blunt, any small business accounting software that doesn't give you a heads up when changes are made is pretty slack. There's no reason you should have to chase it up yourself.
If your current financial solution is letting you down, how much faith do you have that it will not cut other corners? Accentis Enterprise is a better accounting solution for many different reasons, here's our top 5!
Accentis Provides Tax Scales FREE!
There's not much you get for free anymore, but tax scales are important and required each financial year, and that's why we're happy to provide them. They can also affect Single Touch Payroll (STP).
While some accounting solutions will tell you where to get the new rates, Accentis Enterprise takes a proactive approach and ensures you will have the correct rates as soon as possible.
Here's what you get from Accentis Enterprise when new Tax Scales are released:
You will receive an email before they are released, so you can plan ahead and relax knowing your system is up to date
Your email contains a link to a simple 2-click process, which will import the tax scales directly into Accentis Enterprise, saving you entry mistakes and any wasted time with multiple entry fields
You'll get a warning if you attempt to process a pay run with tax scales that are out of date, giving you peace of mind that you won't be paying the incorrect amounts
We'll show you the "effective to" date for all tax rates. This ensures you are aware of any changes coming up and when they will take effect
As part of incredible customer service, you get the tax scales free, even if you aren't on our maintenance plan. We believe you need this information as a priority to run your business
Can your current accounting software beat service like that?
Conclusion
It doesn't matter if you call them tax scales, tax rates or even tax tables. We'll make sure you have the latest and greatest (Is tax ever great, though?) in your Accentis Enterprise software.
As a small-to-medium business ourselves, we understand the issues and outside influences that can make a big impact on how business financials are affected.
By ensuring all our clients are on the correct tax rates, we feel we are doing our bit to ensure there is one less stressful thing for you to worry about.
If your general ledger accounting product is not the module within Accentis Enterprise, you could be missing out on free updates and paying the wrong amounts.
It doesn't cost anything to enquire about how we can help your business, so what's stopping you from starting a conversation?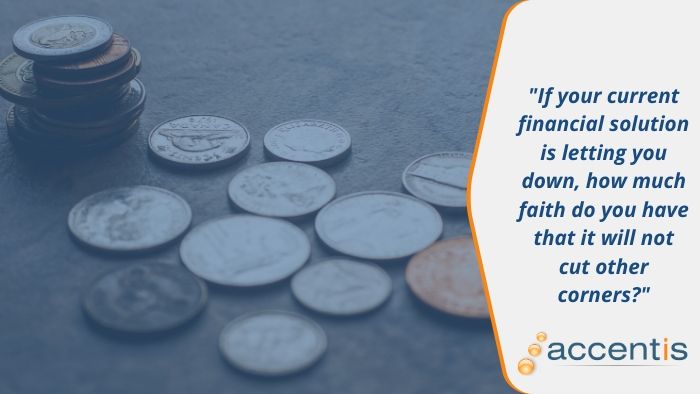 Are you ready to make more money for your business?
Click here to start your journey today!