News & Updates
Keep up to date with all the news and events from Accentis Enterprise.
Learn more about what we do and how we do it! Our aim is to improve your business through efficiency by streamlining processes and improving roadblocks such as data duplication and complicated spreadsheets. Take the time to see how we can help a wide-range of business industries.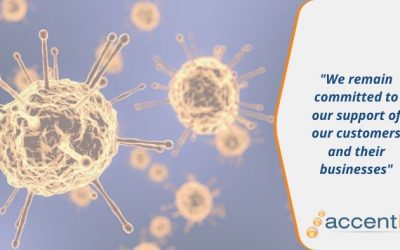 A Message To Our Network Accentis would like to extend our deepest thoughts to everyone affected by COVID-19. Our customer network covers many different industries and businesses throughout the world. Due to this Coronavirus, many of our customers have been impacted...