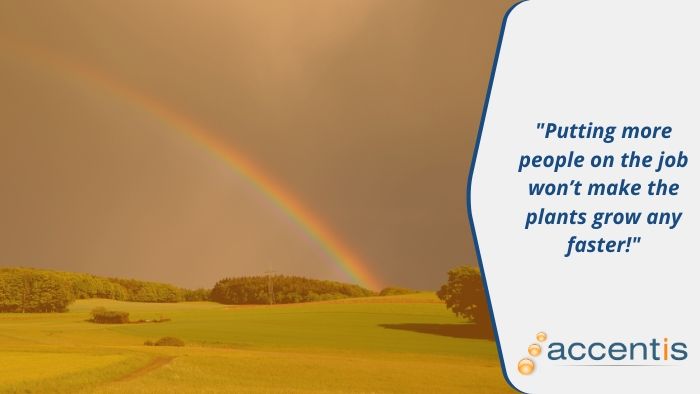 What is nursery forecasting?
It's common for every business regardless of the industry, to forecast sales. In the horticultural industry, it's vital! 
Unlike most businesses that can put in an order for more goods, and usually have them delivered directly from a warehouse (no hoarding withstanding), growing plants takes time. Putting more people on the job won't make the plants grow any faster!
A nursery needs to be able to forecast their sales, either wholesale or retail, to plan for seasonal and project-based requirements. 
Nurseries can sell plants in varying stages of growth and means. Be it seeds, bulbs, roots, seedlings, potted plants, trees, shoots, cuttings, mature plants, and more. They might also sell various equipment that will also be taken into account. 
To ensure they meet the market demand, they need to accurately forecast what they need and when. Plants take time to get to saleable size, so forecasting how long it takes for each plant, and what environmental conditions are needed is important to know.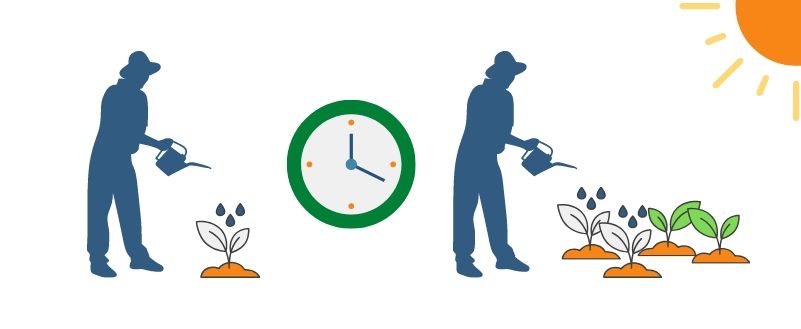 Why should you forecast?
When you forecast what the nursery market requires, you are planning for future sales. Without basing that information on any substantiated facts, you're flying blind. 
When the COVID-19 pandemic hit Australia, many plant suppliers were caught unaware due the large number of people wanting to update their homes. Unfortunately, there's probably not a lot that any forecasting could have planned for in this instance. 
Each season brings with it new challenges that a nursery has to be adept at navigating. Your plants might not grow according to seasons and be a monthly, bi-monthly or annual crop. They might also be grown totally in greenhouses and not see the outside world until well into their life. In a controlled environment, you might change some parameters to see which items favour positive growth traits. 
Forecasting based on the trials you have previously recorded can give you a guide on what's best to do and when. With this knowledge, nursery forecasting can improve plant yields and increase your sales. 
How to forecast the future
First you have to pull out your crystal ball and wave your hands above it in a magical manner… 
Nope, it's not that difficult or mystical. All you have to do is record your data and put it to use, time and again. How are you doing that currently?
Like 99.9% of everyone who enquires about Accentis Enterprise, you're probably already doing some sort of forecasting using spreadsheet data, am I right? Let's not worry about why spreadsheets are bad for now, we've covered that before.
There's other tools though that can give you a much better forecast of what is required and when you should start looking at your production processes. 
Accentis Enterprise ERP is one of the most powerful tools that enables you to record every detail about your business, and then use it to analyse and forecast the future. 
Our ERP system is fully-integrated, so you can not only forecast your planting requirements, but also see the effect on your business financials. Each data point is continually added to your records, and can show improvements or losses from the one system without wasting time gathering data from multiple sources.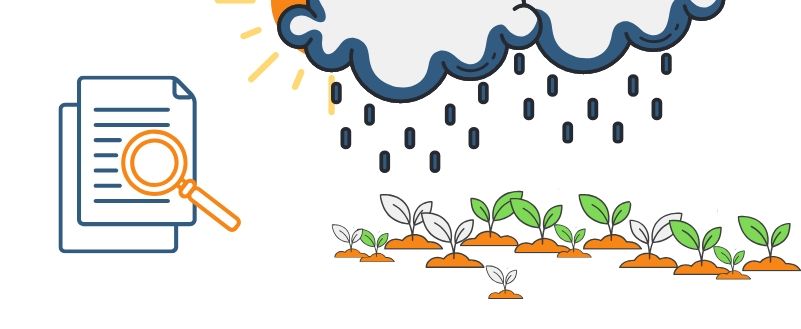 But how does nursery forecasting actually work?
You can keep trying to muck about with complicated spreadsheets, or you can use that data and import it into Accentis Enterprise. Then the real magic begins! 
Once Accentis Enterprise is being used to collate your nursery forecasting data, it will then reference live data about your plants at an Item level. 
This includes information such as: 
Your current Stock On-hand

Your current Stock commitments from Sales Orders

Your current Stock in production or on Purchase Orders

Your available Yield rates

Your growing times

Any seasonal factors

Other factors that you have identified and track specific to your nursery or product
When as much data as possible has been added to the system, you can then use that information to generate reports to help you make better business decisions.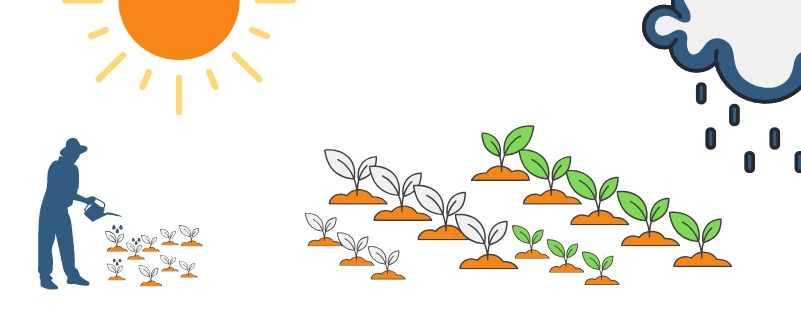 Using reports for nursery forecasting
The real power of Accentis Enterprise lies in its reporting capabilities. If a report is not available as standard, it's possible to have it customised directly for your benefit at very little cost. 
Reporting and analysing your data for forecasting is only as strong as the information that you provide. The amount of data that you can feed into the system, the more benefits you will gain. 
By utilising the months or periods reporting, you will learn when you should be seeding, propagating, potting, planting or buying stock. This will ensure you have stock ready to deliver as forecasted. 
Once the reports have been run and analysed, you can easily convert to planning actions with a few button clicks. From the planning actions stage comes the growing. 
All of this statistical information is again added to Accentis Enterprise to be used for the next growing stage. Again and again the loop will continue to turn, giving your business better forecasting with each new data point you choose to store.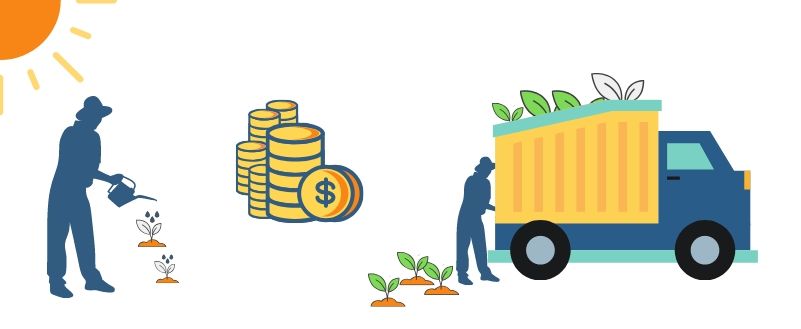 Conclusion
Plant nursery forecasting gives you the ability to see into the future to help your business be more successful. It's unique to your business, using data gathered from within your own information. 
The beauty of using Accentis Enterprise to record your data and forecast with, is the history that is stored for each subsequent growing period. 
At the press of a couple of buttons, you can quickly see what the weather was like at the same time the previous period, and if it is suitable now to plant again. 
The more data you can store about each growing period, plant requirements and conditions, the more successful your planting will be. 
To find out more about this feature and how it can impact your business, contact us now. If you want to see it in action, send us your forecasting and we'll give you a demonstration! 
Our new horticulture brochure is available for download right here, giving you the best information to see what we do.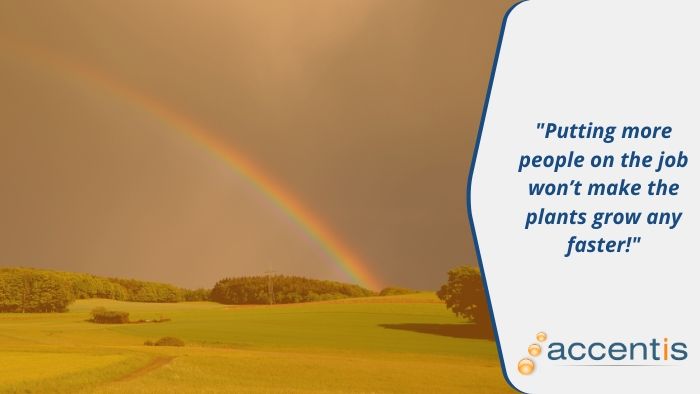 Are you ready to make more money for your business?
Click here to start your journey today!