Plant Production Nursery Software
Is your plant production nursery business always looking for a competitive edge?
Accentis Enterprise will help with efficiency and competitiveness to increase production yields not only in the field, but also in business administration!
As a nursery manager, have you ever asked yourself:
What can software do to improve my business?
What features stop me from losing valuable profit?
Where will I get the most benefit from nursery software management?
How can I implement new software while continuing to operate?
Sometimes, it can be hard to face a truth. Other times, the truth will be a shining light. By asking yourself these questions, you're giving your business the opportunity to show you how to grow.
As a manager who grows plants for a living, you should look at your business as a plant that needs to grow and be cared for.
If you don't take care of your plants, they will either die or grow out of control. Can we all agree that, for a business, either of these scenarios is not beneficial?
Will Nursery Software Improve My Business?
Take a walk outside to have a look at your plants' health or head into the greenhouse to count your seedlings. If you are writing data down or recording it in Excel spreadsheets, it's costing you money.
Say you do this daily, weekly or monthly. What solution could help you be more productive?
A software management solution such as Accentis Enterprise can help. Better management of your business will improve workplace efficiency, giving you time that could be spent elsewhere.
By having a global view that encompasses your entire business operation, processes can be refined and efficiency gained.
Accentis Enterprise will enhance your business result not only in the field but in administration also.
Because Accentis is a fully-integrated solution, bottlenecks while waiting for data become a thing of the past. A streamlined approach can free your business, preventing data from being locked up in someone's head or notepad, so that you can share information to all departments and use it as necessary.
How many times does someone have to repeat a job in your business each day because there is no tool to share the data easily?
How Does Management Software Increase My Profit?
To save your business money, you should start by taking advantage of the features that will return money to your pocket with as little effort as possible. Do you know or have you heard of labour recovery accounting?
In a nutshell, labour recovery accounting claws back costs from work performed on tasks that give products a true cost to produce. This means you will be able to attribute labour where necessary and cut down on working overheads.
Another way nursery software such as Accentis Enterprise helps your profit grow is from the data that you can gather and report on.
An ERP software solution can integrate multiple software products into a single solution, making data sharing not only efficient but worthwhile.
Using Accentis Enterprise, your business management outlook will improve. You can forecast plant yields based on the previous year's results, which could be related to water content, fertiliser use, weather patterns and more.
You can manage fixed assets and maintenance of tools and equipment. Full maintenance procedures can be run so you don't need to replace or repair vehicles and equipment, allowing them to depreciate correctly.
You can also allocate staff hours by using work orders that operate within specific time frames. The labour cost of the job can be used to forecast, budget and plan each growing season.
Does Nursery Management Software Benefit Everyone?
Using business management software will increase your financial accountability and business knowledge. Accentis Enterprise will, over time, improve your efficiency and increase profit based on accumulated time-saving.
By taking advantage of the available features, your business will compete better against a business that uses Excel spreadsheets. You won't have to use an off-the-shelf product that offers simple accounting only, because the accounting and financials modules are fully-integrated into Accentis Enterprise.
For a full company-wide management system to be a success, you need features such as CRM and MRP. Additionally, using SCM and EDI ordering with Bunning's to send your product to large retail outlets  will give you a complete solution.
You will be able to use features designed to improve both the admin side of your business and the manual side of your business.
Will Implementing New Software Be An Issue?
Making a change to management software in your plant nursery isn't as difficult as you think. When implemented correctly and in stages suitable to your needs, the process is measured and easily manageable.
The benefits of updating your business management practices far outweigh the problems associated with running your business manually.
That's not to say that it will be a walk in the park. Some commitment and effort are required to get your business ready and rolled-over to implementation.
If you don't want to commit to making a change, we won't force the issue. We'll coach you through each stage of the project — because that's what it is: an ongoing project.
Accentis Enterprise even includes features you might not have thought necessary. Single Touch Payroll (STP) software is one example of a large change to SMEs and will be required from July 2019.
In Conclusion…
A new software product to manage your plant nursery should be a top consideration when you decide to grow your business further.
Our plant nursery software is more than just a simple accounting or productivity tool; it's a complete business management solution.
We provide support and service before, during and after software implementation because we understand how important your business is to you.
With many different nurseries already as clients, we can offer useful advice and experience so you can to make your future whatever you want.
If you want to see Accentis in action, get in touch with us or visit us at the Green Expo coming up this year. We have a stand and will be ready to answer any of your questions.
Is your business ready to grow?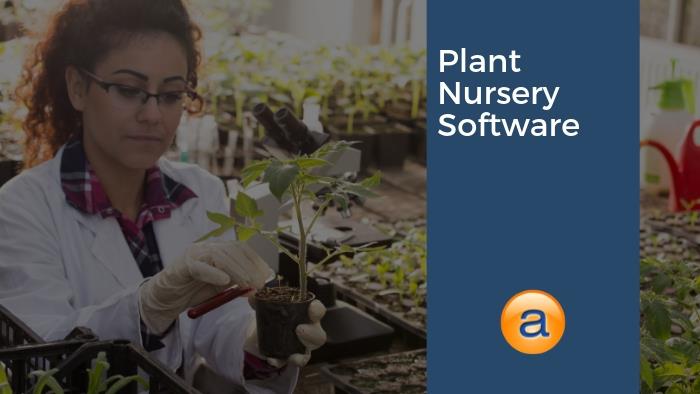 Are you ready to make more money for your business?
Click here to start your journey today!