Before we dive in, what is an MRP system and why does your manufacturing business need one?
The manufacturing industry can be a complicated, demanding and highly stressful environment, and that's without having to deal with MRP software products that don't offer actual benefits. However, the flip-side to this argument is the improved workplace that does take advantage of a quality manufacturing system.
MRP System Definition?
MRP is an acronym for Material Requirements Planning. At its most simple terms, it is software designed for manufacturers to plan their manufacturing processes while accounting for inventory and labour costs associated with these processes and procedures.
Why does Your Manufacturing Business Need MRP?
An MRP system will combine features that include Inventory Management, ERP, Accounting, Production and more.
A great MRP system enables a manufacturer to plan processes in advance, forecast Bill of Materials (BoM) requirements, and provide budgeting and delivery schedules based on demand.
Manufacturing Industries
Manufacturing businesses encompass many different industries, all of which manufacture goods for other businesses to make into more products, sell to wholesalers to supply retailers, or for custom requirements based on specific designs.
Take a look around your office and think about how many items have been manufactured by more than one industry or supplier.
Computer monitors and laptops, internal parts, plastic components, your headphones, water bottle and even the snacks you hide in your drawer have all been a part of a manufacturing process.
Every day, normal people such as yourself are surrounded by products that have been manufactured by one or more processes, industries and companies. It's a manufacturers world.
Assembly Line Processes
In order for these items to be produced on the assembly line, you need to know what it is you want to build, and what you need to build it. It's not unlike having to know the ingredients and processes to make pancakes or Belgian waffles, which is a complete manufacturing process in itself.
While It doesn't matter what you manufacture, your MRP system has to be efficient, reliable and consistent. Whether you produce plastic poly tanks, grow wholesale nursery plants, design Formula 1 racing radiators for Red Bull Racing or engineer electronic circuit boards, it's all manufactured to a process.
Your MRP system might be working against you for a number of reasons.
You are unable to handle integration's with other software products such as Time and Attendance or Payroll
You struggle to maintain partial builds or completion of products
You find it hard to assign work order routes to multiple employees on the factory floor
There is an inability to provide repairs and warranty management
Bill of Materials (BoM)
To get the most out of your MRP system it has to function correctly and contain features that are meaningful and required. If you're unable to import your BoM and allow for multiple sub-levels, this should be a red flag.
Your manufacturing software is working against your business if you can't manage your bill of materials competently.
The BoM is what makes your manufactured products a sales item at the end of the day, so your BoM management software should be extensive and contain at the very least:
Drag and drop functionality
Cut and paste editing
User-defined text or numeric fields
Store machine co-ordinates
Include fixing instructions and more
Certification and Accreditation
Many manufacturers are within industries that supply is mandated to be made to a standard that upholds certain product criteria. This may be related to safety or technology as governed by local, state, national or even international standards, ensuring minimum requirements are met within the consumer domain.
Attaining any certification or accreditation requires the ability for audits and reports to be delivered to a governing body responsible for upholding the standards that have been set. Audits can be run at any time, with custom reports offering exception capabilities over and above what many off-the-shelf counterparts are unable to deliver.
Experts in Manufacturing
Accentis Enterprise handles manufacturing across many industries, which has allowed us to become experts at being able to help small business manufacturers to expand their operation. A good MRP system will offer features that you can apply to your business right away to improve your processes, and start reaping the benefits.
The features you should be looking for your MRP to include are:
Global search and replace for updated components across multiple Bill of Materials – This allows for changing of part codes or the phasing our of raw materials that are no longer available or required.
Graphical version analysis – Improves comparison between versions of the same assembly for costing and changes
Instant access to your data – ALL of your data, at any time, so that you can keep your finger on the pulse, not a corpse!
Conclusion
Your manufacturing needs are a struggle because your MRP system is working against you!
Accentis Enterprise has manufactured one of the best MRP systems available themselves, capable of delivering a better end-product that works for you, rather than against you.
Find out more about why you need to change today, and start your journey from struggle to success. Take your manufacturing needs and turn them into manufacturing have's.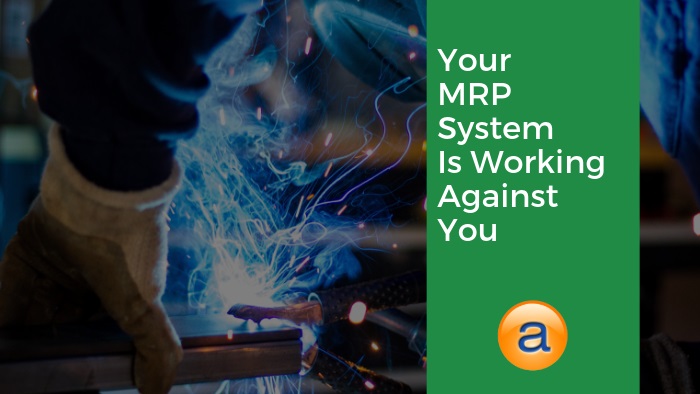 Are you ready to make more money for your business?
Click here to start your journey today!