Business Accounting Software
A change of business accounting software  is something we'll all face at one time or another, whether due to new market  regulations and requirements within your industry sector or technology limitations.
A few years ago, small to medium businesses would use only a couple of pieces of software to run their business, or they didn't use anything at all!
These pieces of software would usually include off-the-shelf products such as MYOB, XERO general ledger software for financial accounting and the MS Office suite of programs, namely Excel and Word.
How times have changed!
These days, a small business doesn't just need accounting software but several other software options as well.
There are websites to think about, social media to update, customer loyalty programs, timesheet control and supplier invoices being sent electronically.
SME business accounting software has had to grow up, and fast!
Is it Still Just Accounting Software?
Yes and No.
Your Business accounting software now encompasses many different features and functions to help a small to medium business run effectively.
Most business accounting software will have some sort of supplier invoice section, as well as a customer invoice section, if they don't already use a POS system to control that area.
Data from multiple software products is included and used to give all sorts of facts and figures about business operations in what is supposed to be a cohesive manner.
Most of the time, reports are easily generated. These then need to be inputted manually into other programs to give a real picture of how the business is running.
It makes no sense that some businesses continue this expensive practice when there is an option available to manage your entire business with a single software solution.
Comprehensive Business Software
Accentis Enterprise is business management software, but it's also so much more than that.
Yes, Accentis Enterprise includes a full-featured double-entry accounting system as a general ledger module, which is just one of the many different modules available.
Accentis is also linked to perpetual inventory, payroll, time and attendance, manufacturing and many more modules necessary to run your business effectively.
This combination is critical for today's fast paced small-to-medium business requirements, and it comes as standard in Accentis Enterprise.
Some of the most outstanding features you won't find in other systems include:
No End of Month period roll-over restrictions
Integrated foreign currency capabilities as standard
100% real-time transactions and live account balances
Unlimited customer accounts, financial data, report detail and more
Drag-and-drop chart of accounts from one group to another seamlessly
Multi-company bank reconciliation
Accounting Software on Steroids
Accentis Enterprise is not just a business accounting package, though; it's a full-featured ERP system designed to give your business complete integration across all modules.
Because of the fully-integrated nature of Accentis Enterprise, data is shared instantly to all other areas of the program so that financial information is live and as up-to-date as possible.
Most importantly, because the General Ledger module is the financial hub of Accentis Enterprise, it out-performs off-the-shelf products by providing deep links to all other important areas of your business.
Inventory costs and manufacturing budgets are easily accounted for and reported on.
Simplify and improve productivity by having the available information shared with the people who need it most. This will save your business time and money by not holding up production.
Accentis Enterprise is a powerful general ledger in its own right, but this is only one of many modules to improve business growth.
Conclusion
It doesn't matter what industry your business conducts itself in. Accentis Enterprise is flexible and customisable and can be used in almost any situation.
As general ledger accounting software, you can be assured that Accentis' financial module delivers an outstanding solution to other programs, which rely on multiple software products to do the same actions.
Accentis Enterprise was built with a robust double-entry accounting module to support all reconciliation transactions across the board. You'll need nothing else!
What does your current accounting software offer you that we don't?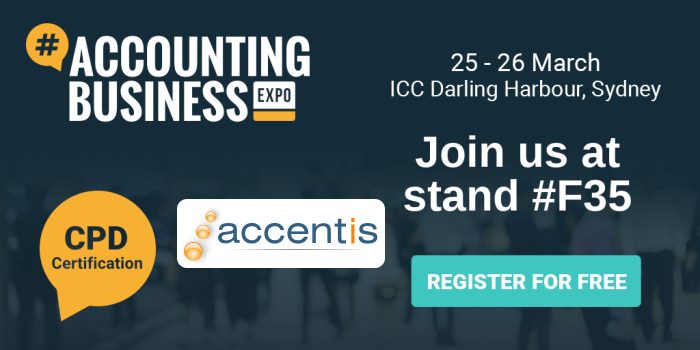 Are you ready to make more money for your business?
Click here to start your journey today!