Business Accounting Software
Business accounting software in the main is basic arithmetic; add a little here, subtract a little there, balance to zero, and you're pretty much sorted.
If only it were that simple when applied to small-to-medium businesses (SME) and the accounting and bookkeeping industry as a whole.
What started as a simple mathematical solution to ensure your employees get paid properly and on time has turned into a monster of epic proportions due to the number of transactions and payment types available.
With software designed for every conceivable situation, and terms that need constant training and re-learning just so you can stay on your game, functionality and features are added continuously.
How did it get so hard to balance the books, and why doesn't the software "just do it all for us"?
Imagine if you could enter all the financial figures, have the software do a super-smart calculation in a split second, and then spit out a detailed report to let you know how your business finances are travelling.
General Ledger Data Gathering
Unfortunately, we're not that lucky because software isn't that smart yet.
This is not because the software is more complicated. Rather, it's because we expect it to do more for us as we gather more data than ever before.
In return for all this data gathering, the software bloats itself and vendors start adding loads more features. Some of these you won't even know how to use or, more frustrating, why you should use them.
There are features that supply figures and display them in reports, but they are not features you can use easily without doing more work.
You must enter more of your own data before you can use the software how you want to use it.
Depending on what format your clients send the data to you, even entering the values on a small job can be a nightmare for a small-to-medium business, and that's before you check for mistakes!
How many times have you needed to call your client to remind them to send you their figures, only to receive the wrong data and need to call all over again?
ERP Accounting Software
Enterprise management software, or ERP, eases all the burdens that can crop up by recording and maintaining the databases of more records across multiple databases.
Not constrained by the limits of simple accounting functionality, a business can input data for multiple functions, such as payroll, inventory, CRM and more, to improve productivity and save money.
A business can maintain the general ledger by utilising only the data that's required to keep everything balanced. Any additional information that might be required can be easily obtained from a report.
When a small-to-medium business outgrows their business accounting software, it's time to implement a solution that includes all the features a big business requires without a big price tag.
A small-to-medium business will need to invest in bigger and better software applications and, occasionally, purchase multiple software tools to get their job done, which can lead to complications in the future.
A good ERP solution should easily cater for any issues that arise while improving efficiency and productivity, just like Accentis Enterprise does.
As an accountant, you either need to grow with the business and use their tools or be left by the wayside as your clients find more suitable software solutions, grow and leave you in the dust.
Training in Accentis Enterprise
The best thing you can do is to re-educate yourself, so you become the wealth of information your clients expect. This will give them the tools to continue growing their business, and you'll get to keep them as clients.
If you can master the tools that help them to grow financially, they will give you their loyalty and you will have earned their trust.
You empower them and grow with them as their business needs grow in turn.
This is how Accentis Enterprise looks at small-to-medium businesses.
Accentis Enterprise is the next business step that accountants and bookkeepers are looking for, and you can offer your clients that next step.
Combine that with the fact that we train accountants and bookkeepers for free and you're laughing!
That's right. We provide software options for your clients who need a more robust solution and you get to learn Accentis Enterprise to get the most out of it for your clients.
You could say it's a win/win/win!
Conclusion
If you're an accountant or bookkeeper with clients that are starting to grow, now is the time to make them aware of Accentis Enterprise.
Not only can you get free training from us, but you will be able to keep them as a client well into the future.
Even though the general ledger module is one of the most important parts of our program, Accentis Enterprise is more than just business accounting software.
All other modules within Accentis Enterprise offer exceptional growth opportunities within a single software solution.
If you've outgrown your current business software, what features are you looking for that we can help with?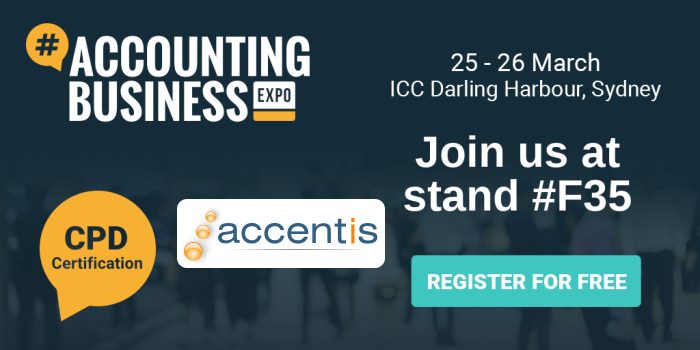 Are you ready to make more money for your business?
Click here to start your journey today!