Is your business wasting $5k – $10k on every year?
Staff wages are one of the biggest costs a company must control and pay for.
On top of your staff's wages and salary come additional expenses, such as training, tools and other government requirements like Superannuation or additional taxes and benefits.
If you can utilise employees in multiple roles and do away with the cost of hiring someone new to do a job, you have already saved.
It's also easy to save money by ensuring employees have the best tools available to perform their tasks.
If your employees don't have the best tools, you will pay with wasted time.
Running a Small Business without Waste
The expression "You can't see the forest for the trees" has never been more apt for small-to-medium businesses than it is today.
Running a business is now more complex than it used to be due to legal requirements, staff, technological advances and business systems, which are supposed to save you time and money but don't.
After a while, you have multiple processes for staff in various departments, each using various software products to do a single task.
Unless you can cut through the clutter and investigate the processes at hand, you will continue to sacrifice efficiency and keep spending money you could be saving.
Business Friction Costing You Money
Picture this: You have one staff member who spends half an hour a day re-entering data from one software product into another, all because multiple systems don't integrate.
If a report needs to be printed or imported manually to another software product and this can't be done automatically, you're adding business friction, and time, to your wages.
For each employee that needs to repeat a task or re-enter data, you are paying that person to do something that has already been done.
Aiming to minimise any business friction for your employees will help them to work more efficiently, allowing them to get more work done with less wasted time.
How Much Does Wasted Time Cost?
How much time is wasted in your workplace each day due to someone repeating a task that has already been done?
One person, for example, might waste 30 minutes over an entire day.
30 minutes certainly doesn't sound like a lot, but that 30 minutes is 2.5 hours a week — 120 hours a year!
If you pay someone on average $23/hr, the maths is simple:
$23 x 120hrs/pa = $2,720
How many employees in your workplace are wasting up to 30 minutes every day due to business friction?
How to Stop Time Wasting
A fully-integrated solution is the best way to stop wasting money and start making money!
When you invest in a business management software product such as Accentis Enterprise, you are taking the first step to removing business friction.
Accentis Enterprise is an ERP system designed for small business, giving you a level playing field to compete with larger businesses.
Our ERP system combines Accounting, Payroll, Manufacturing, Suppliers, Warehousing, Job Costing, Inventory, CRM, Scheduling and more. It seamlessly shares data between modules, saving you time.
Conclusion
You know your business and we know we can help.
We provide the tools to allow you to be better at what you do whilst saving your company time and money.
We bet you're just as serious about your business as we are about ours. That's why we use Accentis Enterprise as our business management software.
We practice what we preach. We understand the many complexities of small business and the multiple industries in which they are involved.
Are you ready to stop wasting time and reduce the friction in your business?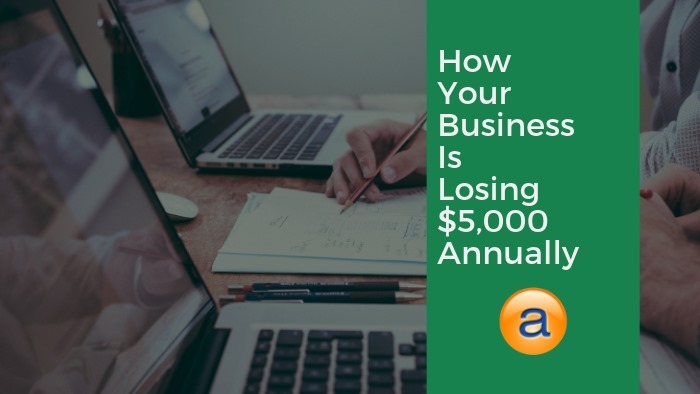 Are you ready to make more money for your business?
Click here to start your journey today!