Enterprise Resource Planning and Your Business
Enterprise Resource Planning, or ERP, has changed dramatically in the past 15 years.
Once a program designed for large corporate multi-national players, its features and functionality are now used by an ever-increasing number of businesses still considered small-to-medium.
This is truly a time where size doesn't matter. Businesses both large and small are riding a wave of technology designed purely to help businesses be more successful.
Forget what you thought was available for small businesses and look at what's available here and now!
More ERP Features and Requirements
Enterprise Resource Planning used to seem too far out of touch with small business. However, in the last 5-10 years, smaller business software has grown with the technology requirements. And these businesses want more!
More time to do their work
More ways to save money
More efficient processes
More customers taken care of
More money in the bank
A small business owner is no longer constrained to a single piece of specialised software for each individual task.
In fact, the increased use of Enterprise Resource Planning is coming largely from Small to Medium Businesses, or SMB's, who are looking to consolidate all their business software into a single package.
That's where ERP comes in. Small business operators use ERP software to remain competitive in their sector and increase market share.
They can do this because their software affords them the luxury to do so.
How Hard is it to Implement ERP Software?
When you implement Enterprise Resource Planning into your business, it's hard to know what to expect from the software and how it will work in your situation.
Accentis Enterprise has a well-honed implementation procedure to help your business get the most out of your ERP system from the word go.
We do this by conducting business surveys, training all staff using the software, implementing only the features you need and currently use, and offering support in a variety of ways to help you get the most from your software.
After the initial period of implementation, and when you're more comfortable using the software, you can request additional modules and features to customise the solution to your requirements.
The Benefits of Enterprise Resource Planning
The more you use Enterprise Resource Planning software, the easier it will become and the more benefits you will gain.
Processes that used to involve multiple steps or various software programs can now be integrated, saving staff time and saving the business money.
The ERP system will increase efficiency more than ever, thanks to exceptional data sharing between different staff roles within the software.
Effectively, an ERP system is like having a new employee doing all the jobs you used to do manually:
No more spreadsheets whose data frequently needs to be updated.
No more waiting on a report from someone who is away and having no-one else know how to use the software.
No more headaches because of time wasted chasing information from staff.
No more lost sales because of sticky notes that have gone missing.
Your Enterprise Resource Planning software will capture it all and keep your business running smoothly well into the future.
Conclusion
As soon as you make the decision to start using Accentis Enterprise as your ERP system, you have made the choice for your business to grow.
Not only will your small business benefit, but so will your employees who will be able to work more efficiently and productively.
Accentis Enterprise Resource Planning software removes the friction from running a small business and fosters growth.
What's stopping you from saving time and money in your business?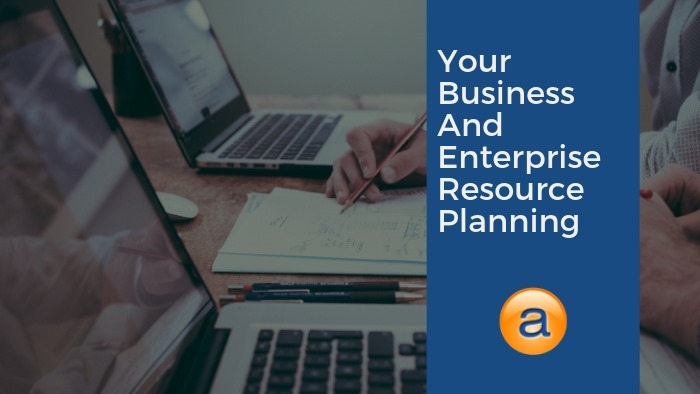 Are you ready to make more money for your business?
Click here to start your journey today!