Microsoft released Excel over 33 years ago, and in that time, millions upon millions of spreadsheets have been created.
Not a lot has changed from the fundamental features of Excel, in that it is able to handle a great amount of data, display graphs and figures, and can be programmed to perform a lot of different tasks.
There's even an old Japanese artist who uses it to create artwork masterpieces!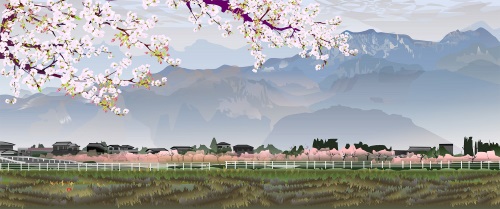 – Tatsuo Horiuchi
Excel Spreadsheet Uses
Although it wasn't designed for creating awe inspiring artworks, if you're talented enough, you can do so.
Excel was also not designed to record every single financial business record, but if you're talented enough, you painstakingly can.
It's not impossible to do either of these things in Excel, but it is very time consuming.
Not everyone wants to spend that amount of time using Excel to create artwork, and you don't have to send that time using Excel to get business figures either. Relief is available!
You might think we're all talk? Why not check out what one of our customer's had to say on this very topic!
As you can see, even though Josh from Petite Waffles had an extensive spreadsheet collection to help manage his business, he was much happier when he was able to use Accentis instead, and focus more on his artwork, waffles.
That's exactly what Accentis can do for your business.
We give you time back so you can do the things for your business that matter, the reason you have a business in the first place.
Let us take the pain away from your multiple spreadsheet nightmare and give you time to follow your business dreams.
If a Japanese retiree can make artwork from Excel, imagine what you can make from Accentis!