Step 1 – Take an audit of your business software
How many different software products does your business use? One, two, eight?
You need to really dig into this question and look for the right answer, because software hides right in front of you.
For example, you might not consider your internet browser a software product. But what about Google Docs and Xero that run in the cloud?
What products are there on your PC that no one else can access without your authority, even though it helps them to do their job?
By taking an audit and being fully aware of your current requirements, you can easily see where there might be gaps or data duplication costing you money.
Looking into software improvements such as an ERP system that combines all your products into one solution is a good place to start to improve your business in 2019.
Step 2 – Talk to your employees about any issues
You probably don't do every job in your workplace, even though you probably think you can.
Your employees are the people who use your business tools every day. They would also know the pain points causing friction throughout the work day.
It could be something as simple as not knowing the password to business software they use or needing approval every time they use it because it's installed on another PC.
By having an open and honest conversation about the business and work environment, staff will more likely share any issues they have if they know you actively want to improve on them.
By getting them involved in the process, your staff take on a sense of ownership, and they will reward you in kind with loyalty and increased productivity.
Step 3 – Research any new business requirements
A new Government obligation, process or facility that impacts your business, such as Single Touch Payroll software, can sometimes surprise you.
The Government introduced Single Touch Payroll for medium-to-large businesses in July 2018, and it will be mandatory for all business in July 2019, regardless of size.
If there is something that can affect your next year of trade, you want to know about it before it happens.
Take a quick look at some trade magazines or websites in your industry to see if there is anything you might have missed.
Speak to other business owners in the same field who might be aware of changes you aren't, or help a fellow business owner by pointing out something they weren't aware of.
Step 4 – Forecast your budget for the coming year
The silly season is in full swing, but now is not the time to be distracted and turn on the party lights.
If weather frequently affects your business, are there any changes you can make to protect your workplace environment or improve conditions when bad weather hits?
Have you worked out any major business software upgrades, which need to be in place before the financial year in 2019, or can you work out a payment plan to pay it off over time?
Are there any new tools or do you need to provide maintenance to enable employees to continue working effectively?
By knowing what is expected as you move forward, you can plan and execute more easily, and the financial burden can be spread out.
Accentis Enterprise offers a 12-month interest-free payment plan for just such a reason!
Step 5 – Discuss changes with relevant parties
In the case of Single Touch Payroll, you may need to chat to your accountant about what you must do to get ready for it.
You may need to involve employees in the planning of workspace changes or equipment upgrades to make sure you provide them with any relevant training.
Your business partners might need to sign off on changes that you plan to implement in 2019.
Being aware and including as many people in any changes can improve workplace relations, as well as minimise any downtime should unexpected issues arise.
Being open and honest helps to break down any perceived barriers and improves workplace communications.
Step 6 – Initiate a plan of attack
To get the best results, especially if you are investing time and money in any changes, you need a plan in place.
Ensure any hardware you plan to purchase can be supplied and determine if there are any installation requirements.
Confirm any tradesmen that may need to be involved and calculate the costs associated with that.
Tell all the relevant employees what is happening and when, and work out any kinks before setting the plan into action.
By having a plan and sticking to it, you are more likely to make the changes with fewer issues along the way.
Don't take it all on yourself. Make sure you lean on people as you need them and ask for help if things get out of hand.
Step 7 – Implement changes periodically
Work off a calendar and prioritise what needs to be done, how long it will take, when it needs to be finished and who is responsible for it.
Try to implement any changes over periods of time where your business industry expects a lull in trade. That way you have time to spend getting things done without distractions.
Don't rush installations and payments that are not needed early on. Unexpected situations that need your attention may arise and distract you from your plan.
Some businesses, such as Accentis, offer payment plans to help you manage the finance and installation of ERP business software over a longer adjustment period.
Conclusion
Any business change should be measured and approached in a manner that can be managed and action it without causing issues.
Business software is something your business uses every day and, when you choose to implement an ERP system, it's something you want to do right the first time.
Accentis Enterprise is installed by experienced experts who will help you put a plan in place, offer a payment plan to ease your financial burden and stagger implementation and training as you become more familiar with your new business software.
Which step can Accentis Enterprise help you with?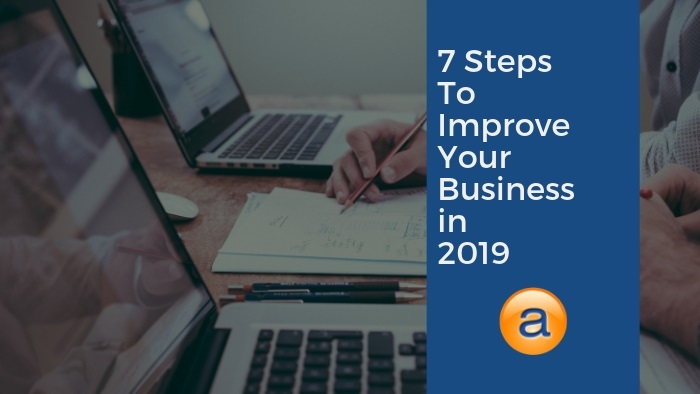 Are you ready to make more money for your business?
Click here to start your journey today!