Assets & Maintenance
Manage, Maintain and Depreciate your business assets, including full warranty information
Asset Management Software
Accentis Enterprise is a fully integrated ERP solution with asset management and maintenance capabilities. Ask yourself the following questions:
Are you tired of complicated depreciation and warranty requirements?
Do you need a solution that's intuitive and easy to manage?
Our asset management software module is packed full of features that help you get the job done quickly and efficiently.  Take control with superior processes and powerful features. Get back to doing what you need to do, growing your business.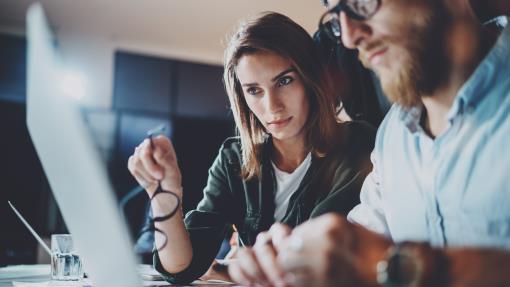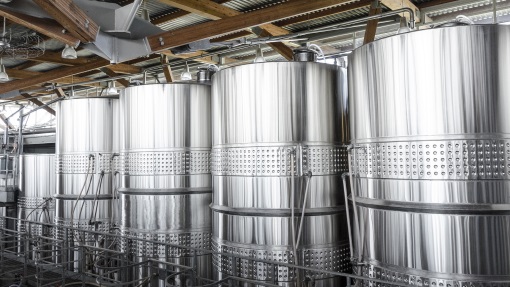 Fixed Asset Management
Accentis Enterprise gives small to medium businesses peace of mind when managing their assets. You can track a large amount of information relating to your business that is reported on for tax requirements. Read our top 5 facts!
Our fixed asset management module allows you to track buildings, fixtures, equipment, vehicles, technology and more with an unlimited number of records that can be kept.
Other tracking parameters include location and financial tracking. Locations can include multiple warehouses, off-site and mobile work stations. Financial tracking ensure depreciation is at the correct rate and asset retains as much value as possible.
Asset Maintenance Software
Asset maintenance is made easier with Accentis Enterprise. Featuring photos that are included in each asset record, they are displayed easily for correct identification of the asset and its condition.
The life-cycle of assets can range from a small period of time to many years in service to the company. We'll track each individual item for the entire time it is owned by you. So from purchase and business use through to being depreciated or on-sold to another party, you will always have correct value data on each item.
Looking to run specific maintenance schedules to ensure your assets don't break down? Accentis Enterprise ERP adheres to scheduling requirements of each business. Any repairs or depreciation can be included, as will warranties for the item.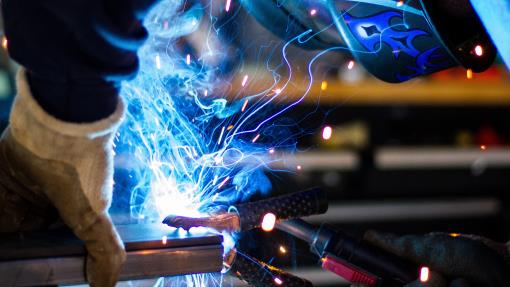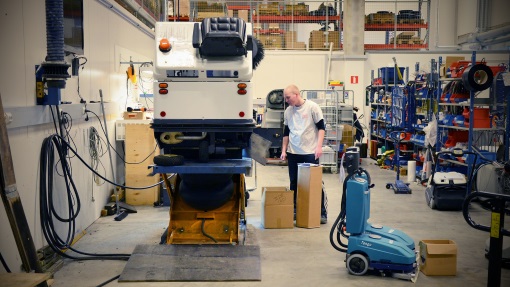 Property, Plant & Equipment (PP&E)
Accentis Enterprise offers an easy-to-use full-function PP&E software for complete control of your business assets. Great PP&E software helps to ensure service schedules, value and maintenance with thorough records and reports.
Reports and analysis
Full analysis and reporting capabilities allow for comprehensive business overviews of everything involved with the business that you don't sell or make a profit, barring of course human resources. Everything you use to turn a profit that remains the property of the business needs to properly accounted for, and valued. With over 600+ reports available as standard, Accentis Enterprise improves analytical tasks.
Location Tracking
The tracking of asset locations is important to ensure that it is counted and recorded correctly. Business owners need to know if an item has moved and for what purpose. If an item is not fixed to a structure and is mobile, as in the case of a vehicle, it may be that some reporting is done by staff.
Condition Records
Depending on the work required of the asset, it's condition may deplete rapidly or devolve slowly over time. Some items might need to be serviced to keep them in top condition, or repaired to bring them back to life in value. Conditional recording of each item is easily done as often as required.
Maintenance Schedules
In order to keep the value of your assets as high as possible, they need to be maintained. Accentis includes graphical images of items to easily check for any recent damage or time-ravaging processes. Maintenance may be required due to product use, storage location or due to weather conditions.
Depreciation Value
Each asset will depreciate at a different rate over time depending on many factors. Accentis allows for items to be automatically depreciated in value saving time and effort. You are also able to depreciate multiple assets in a single operation, again, to save time and money.
Fixed Asset Management and Maintenance Software

Support for leased assets and low-value pools

All asset codes are FlexiCode

Warranty information and expiry dates

Unlimited number of assets can be entered

Graphical image of each asset (E.g. photo)

Asset transactions can be removed and redone

Private usage percentage calculations

Automatic journal entries on disposal of an asset

All asset transactions for an asset can be viewed at any time

Depreciation can be suspended for specific assets

Multiple assets can be depreciated in a single operation

Free-text memo can be entered when a transaction is performed

Depreciation can be up to any date within current year

Supports separate General Ledger accounts per asset

Separate book and tax depreciation schedules

Supports Prime Cost, Diminishing value and Full depreciation

Automatic or user-defined asset code assignment for new assets

Option for automatic depreciation before disposal, revaluation or addition
Download The Accentis Enterprise Brochure Now
Download the Accentis Enterprise brochure and see what small business owners are doing to improve their business. Accentis Enterprise is the solution that every SMB/SME needs to stay ahead of the pack!
Companies
Who Use
Accentis Enterprise
Our customers push us to deliver powerful features and advanced functionality that are used by the people who need them.
By delivering on our promises, we'll improve your efficiency, streamline your processes and help your business grow to the next level and beyond.