Suppliers & Purchasing with SCM
Supply Chain Management (SCM) has never been easier with our Suppliers and Purchasing module for SME's
Supplier Management Software
The Accentis Enterprise Suppliers and Purchasing module is all you will need to effectively and efficiently manage your entire supply chain from obtaining quotations of goods to be supplied right through to electronic remittance of payments.
System-wide requirements reporting and the ability to see at a glance outstanding back-orders from suppliers ensure a well-oiled supply chain. Works seamlessly with work orders and manufacturing MRP.
Automated purchasing via a range of customisable requirements, demand and historical usage analysis reports facilitate optimum and error-free procurement and ensure that you only purchase what you need, when you need it and from the best suppliers.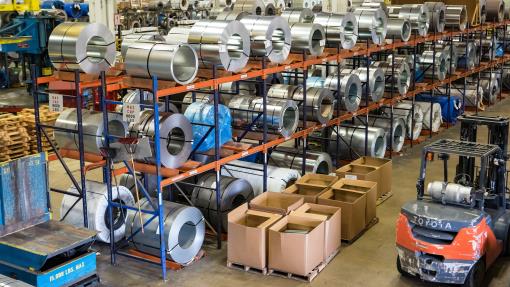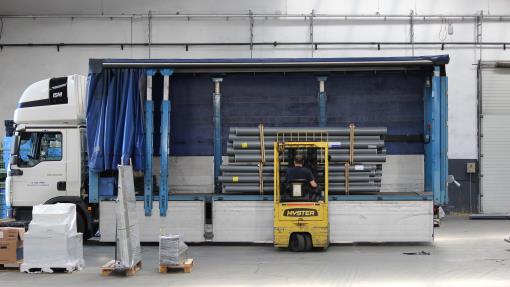 Large Industry & Business Support
Accentis Enterprise is designed for small to medium-sized businesses in many different industries and their related verticals. Powerful enough to provide features not available in larger programs, and user-friendly for even the most casual of user.
Our software is used in industries from agriculture, aquaculture, production nurseries and the entire horticultural industry. Everything from manufacturing, production, assembly and fabrication is also covered. Many different materials used such as plastic, plant, timber and more. Your warehouse and distribution will run much more efficiently with Accentis Enterprise at the helm.
Purchase Order Management Software
Purchase Orders are an important business tool to create and fulfil orders with suppliers, and for your customers. Accentis Enterprise ERP provides and easy to use system, with built-in approvals for administrator restrictions.
Don't be too stressed if your entire order is not supplied in a single delivery. Our software boasts partial receiving and partial payments to allow for these instances to occur.
Powered by a system of warnings that help to check and balance every active step of the purchasing process, purchase limits and their thresholds cannot be violated.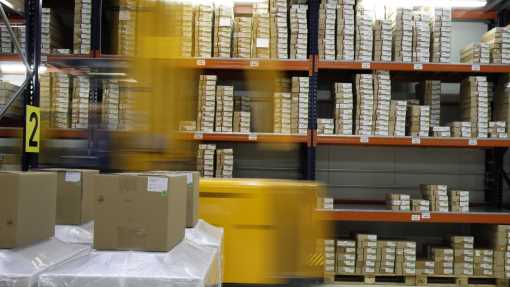 Supply Chain Management (SCM)
The best way to manage your supply chain is to use a dedicated SCM tool such as Accentis Enterprise. With a fully-integrated ERP solution, your data can be used throughout the entire program easily.
An SCM solution will provide your business with support across manufacturing, sales and inventory with robust data records and advanced reporting and analysis.
Easily configure the process of automated emails and tasks to improve work-flows and save time and money. Includes thorough management of the entire supply chain process. All supply and purchase data is accessible almost instantly by authorised administrator employees who need analytical reports for managing the entire business.
SCM Software & Purchase Features
Accentis Enterprise SCM software improves your data processes. This ensures that your supplier demands run as efficiently as possible. This is achieved through automated tasks and emails that better enable your work-flow progress.
Customise and configure your systems to only purchase what is required to manufacture goods. This will alleviate issues of holding too much for products that are no longer in demand. Simplify purchase activities by processing them on the fly, or you can ensure approvals by requiring approval processes dependant on user permissions.
Additional features include an enhanced warning system to alleviate any mistakes, which saves you money. You can control and view Purchase Order requirements from multiple warehouse locations throughout the business.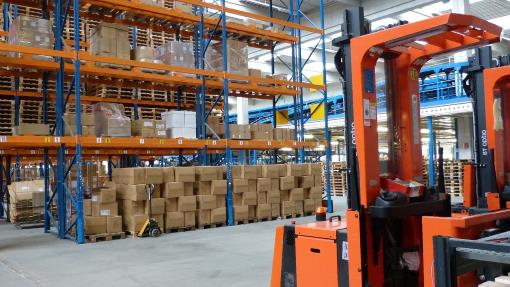 Download The Accentis Enterprise Brochure Now
What are you looking for in a supplier and purchasing system for your business? Accentis Enterprise is the solution that every SMB/SME needs to stay ahead of the pack!
Velocity, Variability & Visibility of a Supply Chain Network
We've previously spoken about the Three V's of a Supply Chain Network and how they work together.
For a quick and easy run down, why not watch the videos below to get an idea of some of the concepts used within this feature.
Highlighted Supply & Purchase Features
Improve Workflow
Electronic payments, automated email remittance and supplier price list importing are just some of the many features that will optimise your staff resources and reduce data entry so that daily tasks are completed faster, more accurately and within budget.
Historical Analysis
An unlimited number of years of historical data gives you the power to perform complete historical analyses of purchase trends, sale price movements, product popularity or payment history. No more dealing with the hassles of disjointed data that gets rolled over annually.
Electronic Payments
Electronic payments make paying your suppliers even faster and easier, with direct upload of data to bank software or the internet saving time and eliminating data entry errors. Not only time-saving, but error saving and will prevent the burden of over-paying.
Multiple Unit of Measure
Multiple units of measure with conversion factors make it possible to purchase in any unit of measure you choose and have the system automatically convert to your base unit upon receipt. This eliminates mistakes from employees using random calculations.
Latest News Articles…
Catch up on our latest blog posts by reading these articles. You can read all of our articles on the News page, which cover all topics from Payroll, Accounting, Job Costing, ERP software and more.
Supplier, SCM & Purchase Order Software Features

Quotations - Purchase order software
Purchase order quotations can be issued to suppliers requesting a quote on specified parts which can easily be converted to a genuine purchase order once accepted.

Ranked and set up as the preferred supplier
Suppliers can be ranked and set up as the preferred supplier on a part by part basis ensuring that you buy from the best source at all times.

A purchase order approvals
A purchase order approvals process allows you to restrict and monitor purchasing activities by staff as required.

Supplier's part codes
Supplier's part codes can be stored and displayed on purchase order printouts, eliminating any confusion about which parts you require.

Full support for inter-branch purchases
Full support for inter-branch purchases provides a mechanism of inter-company purchases that do not affect your balance sheet.

Allocate different jobs to each purchase order line
You can allocate a different job to each line of a purchase order giving you the flexibility to order goods for multiple jobs without requiring separate purchase orders.

Warnings, checks and balances
A system of warnings, checks and balances are active during every step of the purchasing process ensuring that specified limits and thresholds are not violated.

Partial payments, partial invoicing and partial receiving
Partial payments, partial invoicing and partial receiving are fully supported and backed up by a range of reports that let you monitor the exact state of all transactions.

Links to your supplier's web site
Links to your supplier's web site gives you instant access to data sheets, product specifications, catalogues or price lists.

ABN validity check
A built-in ASIC ABN validity check is just one of the many innovations ensuring that your data is of the highest integrity

Schedule delivery support
Schedule delivery support on purchases allows you to dictate your terms of delivery to your suppliers. You may specify any number of scheduled drops for products on a line by line basis.

Computer printed cheques
Computer printed cheques are fully supported where EFT is not an option for suppliers, taking the cheque writing and signing process down to just seconds.

Single-click duplication of payment or invoice
Single-click duplication of payment or invoice records makes it a simple and time-saving task to enter similar data without the requirement to re-type everything.

Prepayments for supplier invoices
Prepayments for supplier invoices allow foolproof tracking and maintenance of payments in advance and automatic allocation to invoices as they arrive.

Automated email remittance notification
Automated email remittance notification after paying suppliers by either cheque or EFT will not only save postage or faxing costs but will slash the time take to process supplier remittance notifications.

Payments to suppliers can be suspended
Payments to suppliers can be suspended for specified invoices allowing you to pay outstanding invoices while ensuring that disputed payables remain outstanding until the issue has been resolved.

Smart supplier invoice amounts entry
Intelligent supplier invoice amount entry allows you to enter the line details of an invoice as either total including tax, total excluding tax or individual line price. You will never have to get the calculator out again when entering invoices.

Date and time-stamped memos
Date and time-stamped memos can be attached to suppliers, invoices, purchase orders or even receive dockets so that all relevant information can be stored and retrieved for later reference.

Duplicate invoice number checks
Duplicate invoice number checks ensure that you don't inadvertently enter a supplier's invoice more than once.

Minimum order quantity warnings
Minimum order quantity warnings ensure that you don't order below your supplier's specified minimum quantity and therefore avoid costly penalties.


Electronic bank transfers











Some of
The People
Who Use
Accentis Enterprise
Our customers push us to deliver powerful features and advanced functionality that are used by the people who need them.
By delivering on our promises, we'll improve your efficiency, streamline your processes and help your business grow to the next level and beyond.