Supply Chain Management Definition
Supply Chain Management (SCM) is the side of the business that supply goods and services. These supplies are to end-of-line customers in the chain.
SCM handles logistics, purchase order management and quotations for supply. End-to-end shipping of products is one of the very basic parameters of SCM.
A small business will manage a lot of manual logistic needs with ease. As they grow, this will become harder and harder to manage manually.
A supply chain management program alleviates most, if not all, of the hassles that creep in over time.
Supplies and Manufacturing
As a manufacturing business, you most likely use an MRP solution to control the process. Accentis Enterprise has an MRP module as part of the ERP system. An MRP system will involve the management of raw materials into a saleable product.
By using Accentis Enterprise, you get an MRP that's integrated with an SCM. The SCM will help to ensure supply and shipping to wholesale and retail outlets.
If your business is always manufacturing to keep up with supply demand, you will use this system. It allows for seamless delivery of your product to the end customer.
Supply Chain Management Integration
Supply Chain Management should be part of your Enterprise Resource Planning (ERP) solution. If it's not, you need to ask some serious questions about your vendor.
An ERP system will improve your business by increasing workplace efficiency. This is because of the number of features included in a strong ERP program.
Accentis Enterprise ERP will make it easier for you to get the job done. It includes SCM, MRP, CRM, HR, STP and more. It can handle Payroll, Inventory, Asset management, Time and Attendance. Reporting and business analysis on every facet of your company is readily available.
Of most importance in this respect is your supply chain management. Being able to connect to many business modules will improve logistics and save time.
Supply Chain Solutions
The advantages of using a supply chain management system are plenty. Within Accentis Enterprise, some of the stand-out features are:
Suppliers ranked on a part-by-part basis. This ensures purchasing of items at the best price based on your own quality and price ratings
Single Purchase Orders for more than one job. This eliminates many different Purchase orders from a single supplier. A feature such as a this will improve the administration process, and could save money in other ways. Reduces complications and improves time management.
Support for inter-branch purchases. Allows the business to buy products from within the company group. It adds the benefit of not affecting your balance sheet.
Smart supplier invoice entry. No need to continue to use a calculator for confusing values. Accentis Enterprise will calculate values including or excluding tax, plus individual line items.
Did we mention that all these features feed information to every other Accentis Enterprise module?
Supplier Information Tracking
As your SMB grows, it becomes more likely you need enterprise software to manage it. It's essential to have processes in place for sending / receiving.
Accentis Enterprise supports full logging to track down any issues. Date stamped memos on every aspect of the logistics process help with this. Know what is happening where, and who is responsible.
This feature carries over the other areas of the program. It's included with invoices, purchase orders, suppliers and receive dockets. Each record is available for referencing at a later date if needed.
Tracking of every element of your warehouse and storage facilities is paramount. Being able to track the employees who handle these goods is just as important.
Supply Chain Network
As a small to medium-sized business, departments were not likely needed. As you grow, you need more information. An SCM provides Velocity, Variability, and Visibility.
With growth comes the reliance on departments that mange various aspects. This creates an internal network that needs communication.
Some manufacturing businesses have large warehouses, and not always in the same locations. Production nurseries can manage large swaths of land with vast distances between.
Information sharing around the network within your own enterprise is vital.
A supply chain network takes this into account, no matter how spread out your business is. It can locate and report on each internal item.
Tracking items from raw materials to finished product gives you a business advantage.
Conclusion
An SCM solution can be the difference in making your business more efficient. It improves manufacturing, distribution, wholesale and warehousing.
You no longer need to find an employee to ask a question about a delivery. You can simply pull up a report and have the answer in an instant.
Data accessibility is available to all employees, covered by permission dependant settings. This ensures everyone who needs to view the data in any area, can have access, fast!
Accentis Enterprise ERP system with a fully-functional SCM module will improve your business. The SCM is just one feature of Accentis Enterprise that will compliment your growth.
Your business can, and should, grow with software capable of handling it. Implementing an ERP solution is that step, and needs doing before you think.
Don't wait until your business is in the weeds from procedure glut. Start a change now that is easy, so you don't have a mountain to climb later.
We offer an amazing in-house 12 month finance option. We can also assist you with applying for government grants.
If you want to find out what we can do to improve your business, get in touch now! Don't wait until it's too late and we can't help you as fast as are able to today.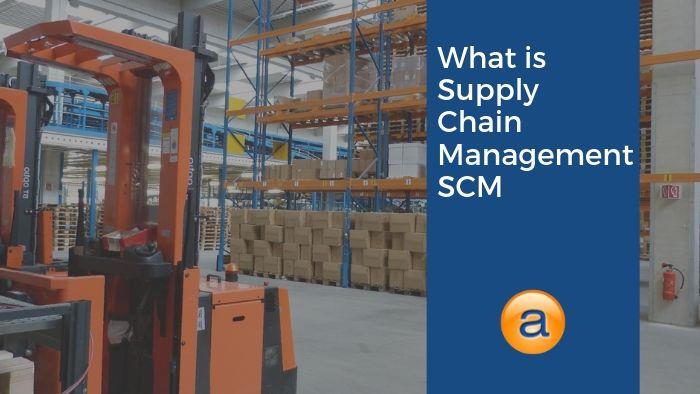 Are you ready to make more money for your business?
Click here to start your journey today!