Plastic Manufacturing Software
Plastic manufacturers, welcome! Learn more below on how we improve your efficiency and streamline your processes
Plastic Industry Software
We supply manufacturing, distribution and project management software for plastic manufacturers in any industry.
Do you manufacture:
Large industrial or commercial poly tanks
Small plastic components used in other industries
Food & beverage packaging and materials
Custom-designed plastic manufacturing or one-off's
Accentis Enterprise manages your inventory through purchasing, warehousing, manufacturing, shipping and more!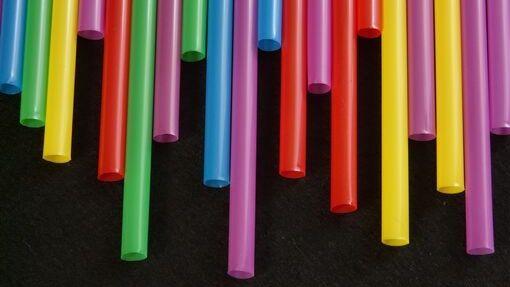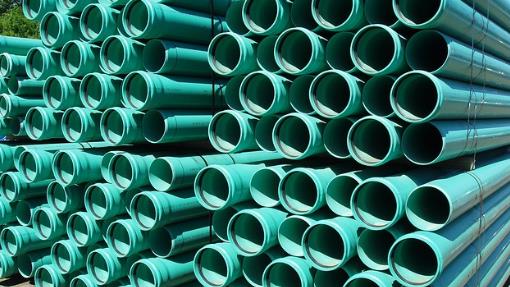 Plastics ERP System
Your customers demand a superior finished product, and using Accentis Enterprise, you can deliver! An ERP system for plastics manufacturers provides unlimited tracking tools, kit builds and BOM controls. No more messy paperwork or MS Excel spreadsheets to deal with.
Streamline complicated manufacturing processes with our fully-integrated MRP solution, improving work order management while increasing efficiency. Outstanding inventory management from procuring raw materials and warehousing in multiple locations, such as bins, shelves or separate buildings. Full component tracking on each element for Quality Assurance that you can stand behind.
Supporting Plastic Manufacturers
Accentis Enterprise offers a robust solution to many of the problems that arise when manufacturing plastic. Monitor shelf life of stock to ensure that it is used correctly and not sitting dormant on a shelf where it can't be used or is no longer viable.

Keep track of wastage materials through material consumption and monitoring of scrap or re-usable elements to minimise wastage and provide better profitability. Maintain product reputation with exceptional return or repair monitoring with batch-tracking and full warranty information support.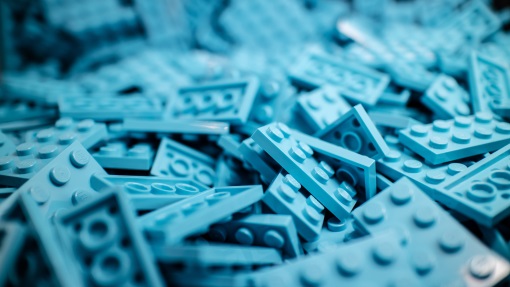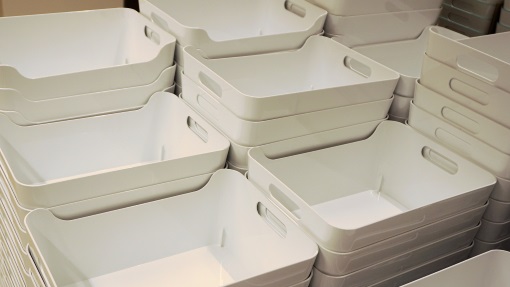 Customised Business Analysis
With over 800 standard reports and counting, you can analyse every aspect of your business. Accentis Enterprise encourages customised reports that show you exactly what's happening and where, without us telling you what we think you need to know.
Gain insights across the entire business process using tools such as MRP and SCM to fully control the areas of your business where labour and product can be wiped out. Our exceptional database design means as soon as the data is entered it's available to use in all the reports, with up to 3000 different combinations, right out of the box!
We would recommend Accentis of course – we're 100% happy – no issues
Accentis Enterprise ERP Features for Plastic Manufacturers
Accounting & Financials
Plastic manufacturing, like any business needs accounting and financial software for regulatory and profitability. Support for no end of month roll-overs allowing you to edit past transactions.
Customer Sales & CRM
Just because you manufacture plastic it doesn't mean your customers are. Record every transaction whether wholesale, retail, one-off or a regular supply. Build and maintain industry relationships.
Asset & Maintenance
Easily identify manufacturing units through photos stored against each record for better evaluation. Monitor and manage asset warranties and information through heavy reporting and analysis.
Suppliers & Purchasing
An in-built Supply Chain Management (SCM) facility provides comprehensive shipping and ordering features that will give you the edge over competitors supplying to the same or multiple vendor.
Inventory & Warehousing
Track and manage thousands of raw materials and product purchases across multiple locations and departments. Instantly view a report on your current manufacturing value through to stock.
Time & Attendance
Record employee time spent on any job or work order requirement. Allowances for time spent working on projects are recorded and can be used to work out the true value of items you create.
Payroll with STP & HR
Employee management is a breeze by including holidays and time worked with our Payroll & HR module, that is fully Single Touch Payroll (STP) compliant for small to medium-sized businesses.
Jobbing & Project Management
Large scale industrial or one-off jobs can be allocated staff time and budgets for monetary wins. Seamless integration with both Payroll and Time Clock give instant accountability across the board.
Manufacturing MRP & Producing
Your strength lies in the quality of the plastic you use to the machines that extrude it. Our software improves your manufacturing processes and provides cost-saving measures for more profit.
AccentisCONNECT
Your chance to connect and view data with ease, direct from your own database! Powerful web-service gateway for third-party solutions to read/write the data you need.
Want More?
Click here to get more information and see how you can start to beat your competition through better a business management solution!
Reporting & Analysis
Over 800 standard reports available ready to manage your factory and all the data you produce, plus… Accentis Enterprise offers advanced custom reports as needed!
Download The Accentis Enterprise Brochure Now
Download the Accentis Enterprise brochure and see what small business owners are doing to improve their business. Accentis Enterprise is the solution that every SMB/SME needs to stay ahead of the pack!
Plastic Manufacturers
Who Use
Accentis Enterprise
Our customers push us to deliver powerful features and advanced functionality that are used by the people who need them.
By delivering on our promises, we'll improve your efficiency, streamline your processes and help your business grow to the next level and beyond.