Small Business Management ERP Software
Accentis Enterprise offers the capabilities of a true ERP System with Small Business Accounting & Business Management Software for a fraction of the price of larger solutions. Advanced Accounting, Payroll, Manufacturing features and more will give your business the edge you've been looking for.
An ERP system is Business management software for the next level requirements of any growing business. If you're trying to grow but constrained by your current solution, get in touch with us to find out how we can help bring everything together.

We specialise in ERP software for businesses who have or are about to outgrow their small business accounting software. Take back control of your business with our advanced enterprise software for the small to medium business market, without breaking the budget! A fully-featured fully-integrated software solution to manage everything from accounting to inventory, purchasing to payroll, all within the one piece of software.
SEE, KNOW, & GROW with Accentis Enterprise!
Best ERP Solution for Small Business
Accentis is one of Australia's leading ERP vendors and the flagship Accentis Enterprise is a fully-featured accounting, manufacturing and enterprise information management system (ERP/MRP).
Designed and manufactured in Australia, Accentis Enterprise has been designed for Australian small to medium-sized businesses that have outgrown their off-the-shelf small-business software.
Robust, reliable and boasting features usually only associated with the expensive "high-end" enterprise management systems, Accentis Enterprise will manage your entire business with ease and is user-friendly enough for anyone to use.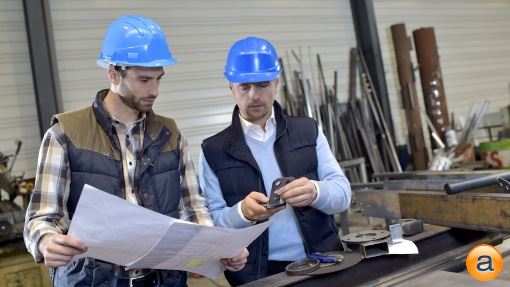 Large Range of Business & Industry Support
Get the confidence you need in an ERP system from knowing that Accentis Enterprise supports over 25 business and industry types in many different sectors throughout the world. We've designed Accentis to be flexible in capabilities that allow it to be deployed across a vast array of systems where other ERP solutions just can't compete!
Take for example our Agriculture/Aquaculture and Horticulture & Wholesale Nursery management capabilities, or our specialist features that allow Electronics companies to get ahead of the game. Our solution for Plastic Manufacturers, Medical & Pharmaceutical manufacturing and Food Producers is also second-to-none, and we offer even more for other industries too.
With a complete ERP system that combines accounting, CRM, SCM, MRP, HR, Payroll, Time Clock, Fixed Asset Management, Job Costing and more, you can be sure that Accentis Enterprise can not only meet your standards, but exceed them. In fact, many companies use Accentis Enterprise to receive and retain industry standards accreditation and certification such as HACCP, ISO and more.
Latest ERP News…
Catch up on our latest ERP posts by reading these articles. You can read all of our articles on the News page, which cover all topics from Payroll, Accounting, Job Costings, ERP software and more.
Accentis Enterprise Business Management ERP Software
Fully-integrated accounts and ERP
If your business is not already taking full advantage of the computer age then you are placing your enterprise behind the majority of your competitors. While the paperless age may never be a complete reality, the simple fact is that information that you record only on paper cannot be as quickly searched, referenced, modified, analysed or linked to other data. Furthermore, if your day-to-day activities are not fully computerised then there will always be a weak link in your process chain.
Complete software satisfaction
Satisfied with your current solution? If not, then it will be costing you time, money, marketplace presence and may ultimately cost you your business. At Accentis, we believe that if you have any problems or inefficiencies in your enterprise management system, then they require attention – fast. It simply isn't good enough to say "We can work around it for now" – your system must perform the tasks you want, when you want them.
Single point data entry
One of the most significant resource drains arising from non- or poorly-integrated systems is that staff are continually having to re-enter data that has already been entered by someone else in a different module. For example, the items and customer details from a Sales Quotation should be able to be carried forward to the Sales Order, Dispatch and then Sales Invoice without any further data re-entry.
Full-featured integrations between modules
Fully integrated means that all modules within your system work together seamlessly without any manual intervention. That means when you process your Payroll or depreciate your Fixed assets, you don't have to turn around and import data into your General ledger. It also means that you can search or report on any data , and that includes end-of-year reporting. Continuing to use a system that is not fully integrated always results in a significant waste of human resources.
True form multi-user accountability

Many systems that claim to be multi-user are simply single user systems that have had mutli-user access added on. The implications of this are usually clumsy access control, little or no audit trail, inadequate record locking management and poor performance. A true multi-user system will typically use a server program and also be able to show you who is using the system at any one time and from which PC.
Latest Microsoft Windows Compliance

You may be surprised by the number of ERP/MRP systems that claim to be Windows-based yet were never designed to utilise the full power of modern operating systems. Many of these systems were designed even before the release of Windows 3.1, stretching back to the days of MS-DOS and now simply have a Windows interface attached. Accentis has been designed specifically for the latest Windows operating environments and as such can harness the features that such operating systems provide.
Multi-branch consolidated reporting

Time and time again, enterprise managers complain that they cannot provide adequate separation between entities within their enterprise but still have hassle-free consolidated financial reporting. Accentis lets you run completely independent databases for sister companies, branches or separate internal entities and then provides you with the ability to treat all databases as a whole for financial reporting. You can even consolidate a bank statement with transactions displayed from multiple databases, where a common cheque account is used.
Accountability reporting across all areas
Can you tell who changed a Sales Order and how many times? Do you know who deleted that overdue invoice? Can you see which PC was used to access payroll information? If you can't show this information, then you don't have an accurate idea of who is accessing your important data or when. As your business grows, this will become increasingly important.
Contact support directly

What happens if you have problems or issues with your current system? Do you get the usual run-around from support personnel who don't know enough about the product to really help? If you need modifications or want to report errors, do you have to go through several organisations before you get a satisfactory response? Accentis is designed, developed and manufactured in Australia by Australian software engineers, so you can have your answers from the people who made the product.