Enterprise ERP Software
An ERP Business Management System for Growing Small to Medium Businesses
Accentis Enterprise ERP Software
Accentis Enterprise ERP software for small to medium businesses contains everything you need in a fully-integrated solution. Accentis Enterprise is an Australian ERP system designed for small to medium businesses around the world.
An ERP system allows your business to continue growing without the headache of using multiple software products and duplicating data between solutions. Accentis Enterprise ERP software is a powerful business solution offering everything from small business accounting, payroll, sales, manufacturing and more.
Our ERP system is used by many businesses in a wide range of industries, with a strong focus on manufacturing, wholesaling and warehousing. Select one of the features below to start your journey with ERP business management software.
General Ledger Software
The financial control area of the ERP system gives complete accounting and reconciliation for every business
Customers & CRM Software
Manage every aspect of your customer journey from enquiry, sales and support with this ERP module
Supplier & SCM Software
Take full control with Supply Chain Management software designed to automate and innovate businesses
Inventory Software
Warehouse inventory management and stock control (WMS) keeps track of everything you buy and sell
Time Attendance Software
Record and manage employee timesheet requirements with time clock software and hardware
Payroll & HR Software
A powerful payroll and HR module combining Single Touch Payroll requirements for all businesses
Job Costing Software
Easily manage and control budgets and jobs with advanced project management capabilities
Manufacturing Software
Tightly manage your manufacturing process with a total MRP solution designed with manufacturers in mind
Fixed Assets Software
Fixed asset management supports automatic depreciation with advanced maintenance scheduling
Report & Analysis Software
Be informed with customised reports designed specifically for you to show you the information that's most important
API Connect Software
Increase the capabilities of your data with our API connectivity to allow more information sharing with other systems
Business Industry Software
Supporting a wide-range of business industries, Accentis Enterprise is the ERP system you can count on
Small Business Enterprise Resource Management Software
Accentis Enterprise offers small to medium businesses the capabilities of a true ERP system for a fraction of the price of systems designed to only handle large companies.
Our ERP software is for the growing business that needs to take the next step towards a complete business management solution, rather than using multiple software products that don't integrate completely.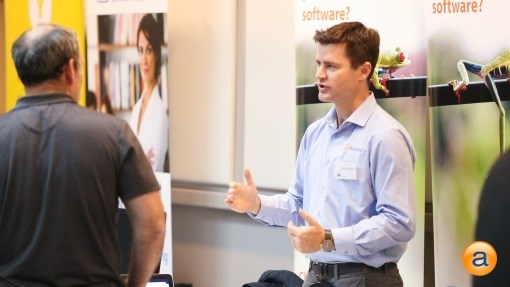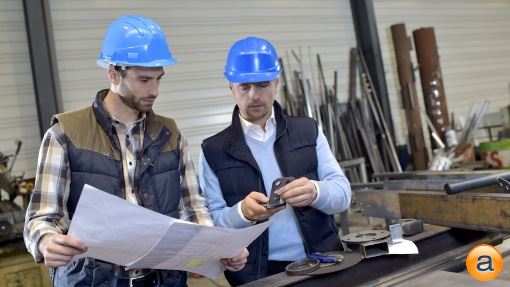 Best ERP Solution for Small to Medium Business
Accentis Enterprise is a leading ERP solution for small to medium businesses involved in a number of demanding industries.
Designed and manufactured in Australia, Accentis Enterprise helps businesses that have outgrown their current business management systems and need something more.
Robust, reliable and boasting features associated with expensive "high-end" enterprise management systems, Accentis Enterprise will manage your entire business with ease.
ERP Manufacturing System
Accentis Enterprise is used extensively in the manufacturing industry with a complete MRP module designed for factory conditions.
Whether you manufacture electronic components, mould plastic, fabricate metal, manage wood work or produce food and beverages, Accentis Enterprise is the ERP software to help you manage your production line.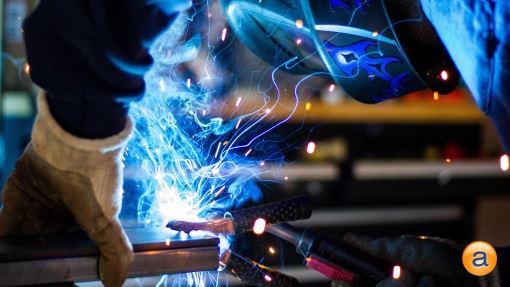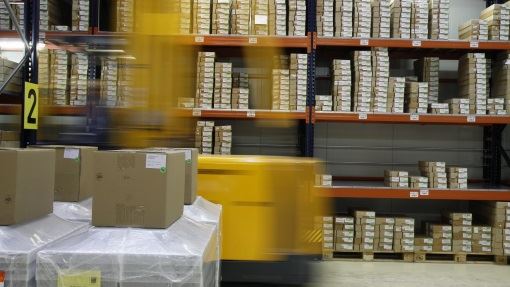 Australian ERP Software
Accentis Enterprise ERP Software was developed right here in Brisbane, Australia. Designed due to the demands of businesses that needed a fully-integrated solution after outgrowing the same accounting and business management software that everyone else fails with. Accentis Enterprise has grown with our client's needs and built superior features that replicate big business needs for small to medium-sized enterprises.
Australia required businesses to use Single Touch Payroll from the 1st of July 2019 and Accentis Enterprise is proud to say that our ERP solution has been STP compliant from May 2018 for all businesses, no matter the size.
Latest ERP News…
Catch up on our latest ERP posts by reading these articles. You can read all of our articles on the News page, which cover all topics from Payroll, Accounting, Job Costings, ERP software and more.
Download The Accentis Enterprise ERP Software eBook
Find out everything you need to know about our small to medium business ERP system, right here in our very own ERP software eBook.
ERP Business Software for Enterprise Management
Fully-integrated Accounts and ERP
If your business enterprise is not taking full advantage of ERP software, you are already behind your competitors.
An enterprise ERP system allows for information to be quickly recorded, searched, referenced, modified, analysed or linked to other data, improving your business efficiency and saving your company time and money.
Manually recording your business information is one of the weakest links in the chain to running a successful business.
Complete Software Satisfaction
If you're not satisfied with your current software solution, it is costing you time, money, marketplace presence and may ultimately cost you your business.
Accentis Enterprise ERP software can alleviate any problems or inefficiencies you are experiencing with your business management software.
It shouldn't be good enough to simply say "We can work around for now", your system should be performing the tasks you need it to.
Single Point Data Entry
A significant resource drain in many businesses is simply due to multiple software products that don't integrate with each other.
When employees have to continually re-enter data that has been entered previously on another solution, you're spending money for only half the amount of work.
You should be able to use the same data for items and customer details to carry through a Sales Order, Dispatch and then Sales Invoice without any further data re-entry.
Complete Information Accessibility

Your ERP management system should be able to easily access business information immediately and accurately, or you're going to continually waste business resources.
One important aspect of ERP business software is to allow for easy access to any of your business data in a simple, user-defined combination, format or grouping.
Accentis Enterprise ERP software includes a powerful searching and reporting mechanism for fast, easy access to your data in any format you choose.
Full-featured Integration Between Modules
Accentis Enterprise ERP software is designed to allow for the sharing of data between modules seamlessly.
This means that when you process your Payroll or depreciate your Fixed Assets, that data is immediately updated across the system without the need for you to manually import data to the General Ledger.
This allows for searching and reports to be run on any data, including end-of-year reporting, saving your enterprise valuable  human resources.
True Form Multi-user Accountability

Some ERP software solutions claim to be multi-user but are only single-user systems that have had multi-user access added after.
This can and does result in a system that has clumsy access control, little or no audit trail and an inadequate record-locking mechanism that gives a poor performance.
Accentis Enterprise ERP can show you everyone who is using the software at any time as well as which PC they are working on and the data that they are accessing.
Latest Microsoft Windows Compliance

It's an unfortunate truth that some ERP or MRP software solutions claim to be Windows based, but have not actually been designed to utilise the full power of modern operating systems and features.
Some of them have had hasty upgrades from MS-DOS or Windows 3.1 and have just had an upgraded interface to work with.
Accentis Enterprise ERP software has been designed to specifically use the latest Windows operating environments, resulting in an ability to harness the latest features.
Multi-branch Consolidated Reporting

Get access to some of the best multi-branch consolidated reporting for your business with an Accentis Enterprise ERP solution.
There is no reason why you shouldn't be able to have adequate separation between entities within your enterprise, but still have a hassle-free consolidated financial reporting system.
Accentis Enterprise ERP provides completely independent databases for sister companies, branches or separate internal entities, and allows you to treat all databases as a whole for financial reporting and accounting.
Contact ERP Software Support Directly

 Accentis Enterprise ERP software can sometimes require you to contact customer support to fix an issue or customise a report.
Accentis Enterprise is designed, developed and manufactured right here in Australia, and that's also where we run all of our support.
You can easily contact support in a number of ways to find a solution from the very software engineers who made the product, ensuring that your support case is handled by the professionals and not by someone we outsource to.
Customers
Who Use
Accentis
Enterprise
Our customers push us to deliver powerful features and advanced functionality that are used by the people who need them.
By delivering on our promises, we'll improve your efficiency, streamline your processes and help your business grow to the next level and beyond.