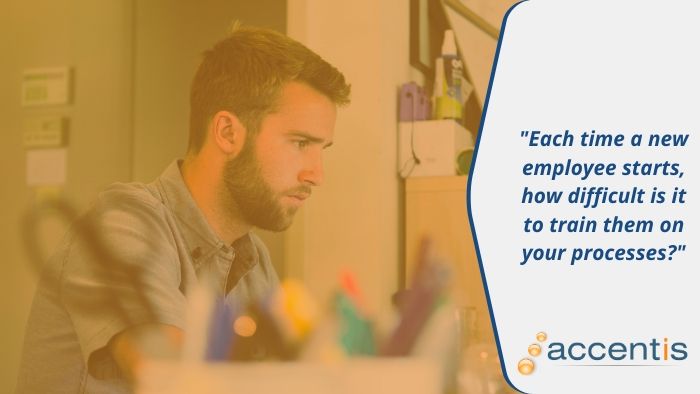 Pros and Cons Help With Decision Making
There are pros and cons that need weighing up to help make life decisions on almost everything.
Business purchases are no different, and sometimes more important.
If you need new stationary, that's a pretty quick decision with more pros than cons.
When it comes to your business management software, you need a proper evaluation. Anything less and you risk spending money on something that just doesn't perform.
You want to make sure wherever your money goes, it's going to add value to your business down the track.
Imagine buying into a service that charges you for items you assumed were free. No one told you that you had to pay a monthly fee to access your custom reports…
Searching For The Right ERP System
ERP software is available now for any business size, yes, even yours.
But you don't want to make the mistake of buying software for a 500+ user count when you only have 19 employees.
Changing or upgrading your ERP system is a big deal. Not only is it an investment in time while you're testing, but you still have to run your business in the meantime.
If your business is going through major growth, or you are changing processes, you should have a plan.
An ERP software solution will take time for implementation. Unlike off-the-shelf products, there is more to consider than a handful of settings.
That's why Accentis likes to get to know your business.
It's important that you get the right product to do what you want. If Accentis Enterprise isn't it, we'll tell you, sooner than later.
We don't take money off people and then deliver a sub-standard product. It ruins our reputation and puts your business on the back foot.
Confusion Is Common
When do you know that you need an ERP system?
There's not really a defining "a ha" moment when a light bulb lights up above your head. It's you knowing your business and how it is growing.
Accentis Enterprise is an ERP solution benefiting small to medium-sized businesses. We specialise in providing features for SME's usually reserved for large businesses.
When you start with Google, there are so many results it can be intimidating. Not to mention, are you searching for "business management software", "ERP" or other?
Reading the wrong advice can confuse you by:
Inundating you with information on business management software that isn't relevant to needs
Introducing unfamiliar business terms or phrases that don't always relate to your business
Giving you information that only creates more questions with ambiguous answers
You're not alone if after a heavy Google session you're more confused than comforted.
It can be tempting to stop there and not keep going, but don't do that. The problems your business faces now will still be there, and most likely grow!
Working Out The Pros And Cons
It's time to make a couple of lists:
One that contains the software you currently use (accounting, inventory, etc)
One for features that you use and need (financial reports, international currency, etc)
One for features that would like to be able to use (custom reports, manufacturing, etc)
These lists will help to narrow down a suitable system that does everything you need.
You should think of the processes you currently use for various jobs now. Accounting procedures, performing payroll, time and attendance issues and stock control.
What software is used to do which job and why is it not suitable?
If you use Microsoft Excel, you could be duplicating data and paying staff to work on it twice.
How many post-it notes are stuck to your screen reminding you how to run a specific process?
Each time a new employee starts, how difficult is it to train them on your processes?
Business management software such as Accentis Enterprise will make your workplace more efficient.
It allows you to grow, while using less effort due to automation and better systems. It's a business game-changer, and a huge pro that reduces the cons.
Conclusion
Accentis Enterprise is the ERP solution for SMEs. Your business might be ready now, or soon, but you should start to prepare for that day.
Considering the time investment required, researching what your business needs should start now!
Look into every aspect, play with each feature, know your business well.
After researching pros and cons, you'll be clear about your needs when the time comes.
Here at Accentis, we stand by Accentis Enterprise so much, that we use it every day to run our business.
Our business is our passion, and we understand that yours is too.
Contact us to find out how we can help take your passion to new heights.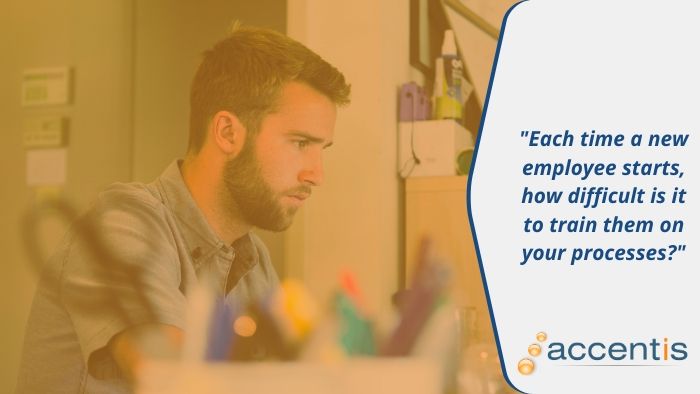 Are you ready to make more money for your business?
Click here to start your journey today!