Is your business an enterprise?
Pro tip: Every business is an enterprise. It's not dependant on size, technology or turnover.
However, in the context of business, it usually means a business that is growing in their industry sector, or a brand-new business type.
Have you ever thought about what happens when your business becomes an enterprise?
Starting a business is actually very simple: All you need is a product or service, and someone who's willing to pay you to take them off your hands.
But how do you know when your business becomes an enterprise, and what do you need to do about it, if anything?
Growing Your Business
As with any business venture, the owner's goal is, for the most part, to make money.
As the business grows, the goals increase.
This is not just to make money but to support staff, increase your product range and, depending on your product, make a difference in the world.
A business can grow in many ways.
Depending on the product or service, the business may need to hire a lot of staff to continue to grow, or it may need an increase in technology to get the job done more efficiently.
There are so many ways to define business growth (and we're not going to delve into all of them now), but the growing bit — that's how you know when your business becomes an enterprise.
Your Business is an Enterprise
A business will need an ERP system when it requires more control or a technological change, often during or after a growth phase of the business.
This need for an ERP system is generally not something that comes out of the blue.
It slowly materialises in the business owner's mind as they become more aware of their business' success and the failings that can occur if a change isn't made.
There's no hard and fast rule about when a business becomes an enterprise. Truth be told, all businesses can be enterprises if they want. It's just a matter of requirement.
Increasing sales, technology demands, customer relationships and business processes can only be handled by off-the-shelf products for so long. At that point, you need to upgrade to an enterprise solution designed specifically for the growing business.
That's exactly why Accentis Enterprise aims to help small-to-medium business owners as they go through this change.
ERP Software for a Growing Business
When your business becomes an enterprise, take the time to think about the features you need now, which match up with what your current software products do.
If you have a general ledger program, use multiple spreadsheets with a stock control system, and you record employees' time and attendance on yet another system, you've picked the best time to invest in ERP.
Accentis Enterprise has all those features in a single software solution, plus many more, alleviating not only potentially costly mistakes, but also improving productivity within the business overall.
As you move to implement an ERP system into your business, it can be tempting to use every feature from the start.
Accentis Enterprise is a large change for your business with improved processes and a change in procedures. Initially, we look to continue with your current requirements, so you become familiar with the program itself.
After the initial period of disruption has settled, you can really get your teeth into the features you need to start growing your business.
Enterprise Software Customisations
Did you know that Accentis has over 600 standard reports available on every installation? Accentis can also custom write reports specific to your business requirements.
That's right! Not only can you do away with multiple software products and become more efficient business-wise, you can also record and report on more data relevant to running your business.
No more trying to conform with the products of yesteryear or limiting yourself to what was available previously. Break the mould and we'll give you the tools make your own way.
That's the Accentis Enterprise difference!
Conclusion
If you've grown your business from a small start-up into a fully-fledged enterprise business, it's probably time you took your business management seriously.
It's no longer good enough to have a General Ledger financial accounting package and Excel spreadsheets running your business.
If you believe in your business, we believe we can help you to maintain your growth while increasing productivity and efficiency.
Accentis Enterprise is a single software solution to manage your entire business and continue your business growth.
What is currently holding your business back?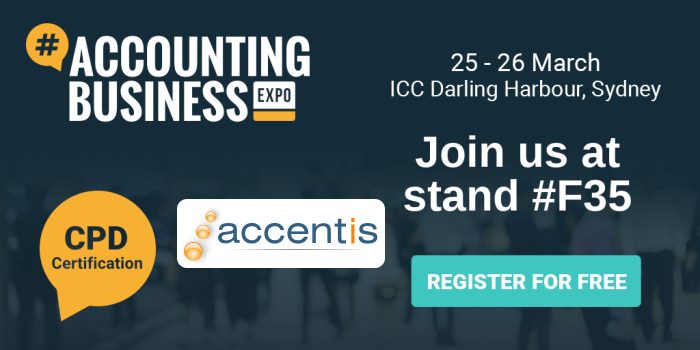 Are you ready to make more money for your business?
Click here to start your journey today!