ABE in November 2020

It's accrual world, but someone must keep the balance and help reconcile small-to-medium business accounts. That'll be Accentis showing off Accentis Enterprise at the ABE.
Each year we'll be heading to the Accounting Business Expo in Sydney, this year in the middle of November! Usually the ABE is held in March, however due to COVID-19 it had to be postponed. It's now going to be bigger and better than ever before!
The Accounting Business Expo is a great place to meet up and learn about all things accounting and business. We're excited to be going, so make sure you check it out! It's FREE to register and attend, but get in quick!
If you're in Sydney on November 16 – 17, 2020, you should take a walk down to Darling Harbour and go through the double-entry doors to meet with Simon & Tim!
Be audit you can be and say hi to our team who will be there to answer any questions you have about Accentis Enterprise and how it can benefit you.
Our stand is located at F35, which you can locate easily on an event guide map.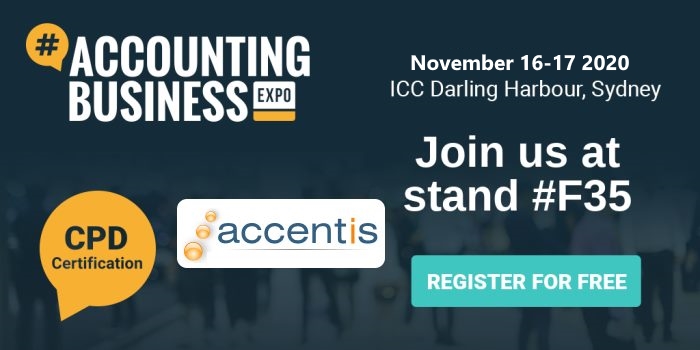 Make it Count at the ABE!
Why not ask if your trip to the expo can be claimed on tax? In some instances, it can.
All types of business people need access to accounting and business management software, and you can see ours at the ABE!
Whether or not you're into counting beans, or you just need to understand how it all works, we're able to help.
There's no point in losing your balance and letting your business fall when we have the software ready to keep you steady — and not just for accounting!
Accentis Enterprise is an incredible business management product that will save you time and money in more ways than one.
A Fully-Integrated Business Management Solution
What can Accentis Enterprise do that other accounting programs struggle with?
Glad you asked:
Accentis Enterprise integrates other business needs. Think Manufacturing, Wholesaling, Distribution, Project Management and Service Industry software all in one
Our software can do the job of at least seven different programs and provide a much better return on investment
Accentis Enterprise is fully compliant with all relevant state, territory and federal financial law requirements in Australia
Accentis Enterprise is real-time. No more waiting until end-of-month to see how your business is performing financially
Our Payroll and Time-clock modules are also real time. You can enter information and data as it happens, sharing it instantly with other modules for reporting
Accentis Enterprise eliminates the need to use multiple software products. No data duplication. No confusion. No thinking you're seeing double.
Simon & Tim will be at the ABE to answer all your questions and show you even more features relevant to your business.
Conclusion
As one of the biggest expos on the event calendar, Accounting Business Expo 2020 is a show not to be missed.
Not only will you be able to count your chickens before they hatch, you will also see what else Accentis Enterprise can offer for your business.
Our financial accounting module is but one piece of our ERP system. It can offer the solution you have been searching for in business management software.
Over two big days, we're planning to show you how we coach our clients through the implementation of a business solution to help you improve your business.
The Accounting Business Expo is the best place to get the ball rolling on improved business profit, better business efficiency and increased satisfaction.
Don't miss the opportunity to find out what we can do to help your business grow!
What do you want in an accounting solution for your business? Contact us for more information now!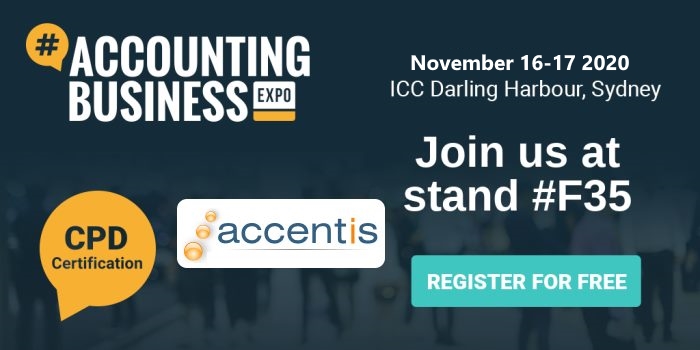 Are you ready to make more money for your business?
Click here to start your journey today!