Accentis reached out to Aussie Time Sheets (ATS) to contribute this article about employee timesheets. Accentis Enterprise fully-integrates to Aussie Time Sheets biometric hardware for a complete solution.
Manual Paper Versus Digital Timesheets
In today's fast-paced environment, it is more important than ever to put in place better processes. This will allow a business to produce better results, with less management.
Let's face it, paper timesheets are an out-dated solution to an on-going problem.
So, why are employee timesheets useless on paper? And when compared to a digital timesheet solution, what improvements are to be had?
Let's find out below.
Paper Employee Timesheets
First of all, the old paper process is gone, saving the environment at the same time.
This means you will no longer have to spend hours of time trying to read illegible and messy handwriting. There're also no more following up missing time sheets and start or finish times.
Can your business handle a 4% error rate?
Paper employee timesheets are prone to mistakes when entering data. Data entered from an employee's timesheet into payroll averages a 4% error rate. This can be because an employee timesheet can be messy, unreadable or inaccurate.
Trying to decipher an 8 from a 9 or a 3 from an 8 on a messy handwritten timesheet can sometimes be impossible. This is what leads to discrepancies that result in paying employees incorrectly.
Doing away with paper timesheets and using time and attendance software will remove these issues. Time and attendance software give you confidence that your employees' timesheets are accurate.
When entered to the minute, employers also know they are paying the right number of hours. Employees will also be confident in the payment process due to time-logging excellence.
Time and Money Savings
Calculating weekly timesheets for each employee is a tedious and mundane task. This process is also prone to mistakes and high error rates in any business size, we are all human after all.
The American Payroll Association (APA) estimated the time it takes per manual timesheet. It takes between 5-6 minutes to manually total up and audit each employee's time card report.
Multiply this by 20 staff members and the time spent on manual calculations is 1.66 hours per week.
Time and attendance software have this data available in many reports in an instant. Saving time for your payroll staff will save your business money!
Benefits of Digital Time Recording
When it comes to tracking every time aspect of each employee, digital is best. Efficient recording of all employee work hours eliminates mistakes and saves time.
Record hours, breaks, overtime and personal leave on a digital employee timesheet to ensure Fair Work compliance. Timesheets stored for as long as you need them are an added benefit. Well over the seven-year minimum required by the Fair Work Act.
Aussie Time Sheets and Accentis Enterprise working together can give you digital advantages. As a fully-integrated solution to managing employee hours, your business will benefit.
Single Touch Payroll Timesheets
Single Touch Payroll (STP), or One Touch Payroll is a rule of the Australian Tax Office (ATO). STP requires a business to report employee pay details electronically to the ATO. This change in system results in reports submitted each time a pay run is processed rather than once a year.
Recording time worked on a digital footprint saves precious work time. It will remove all the time wasted on manual time cards or spreadsheets employees use. STP will make these processes dated, complicated and obsolete.
A digital timesheet system covers your STP obligations to the ATO. It also streamlines your business processes and will improve time management. Not to mention the money the business will save due to efficiency gains.
Why Install Time and Attendance Software
A recent survey asked employers why they implemented a time and attendance system. The number 1 reason was to automate a manual process.
The results show that 67% of respondents needed a time and attendance system to automate a manual process.
A further 35% required a solution to reduce employee time theft. Automated business processes are becoming more and more popular even in small organisations. The reason being is they save business owners time and valuable resources.
With a digital time and attendance system you will never have to worry about data control. You will always know your timesheets data is accurate and current.
Conclusion
Stop spending precious time on manual payroll processes. Look into how Aussie Time Sheets and Accentis Enterprise can help improve profits. By moving to an automated employee timesheet system, processing your payroll is simple, quick and reliable.
In fact, one of our customers recently said:
"Loving your system, staff have taken on board well and it is saving me 3 hrs on processing. We also have more accurate records and we are paying out less."
Use ATS's handy ROI calculator to estimate the amount of time and money you could save. Use ATS's figures for a quick estimate, or update with your own information.
Make your manual timesheet process a thing of the past and start moving to a more efficient future.
Want to know more? Jump on board and start a conversation with us today!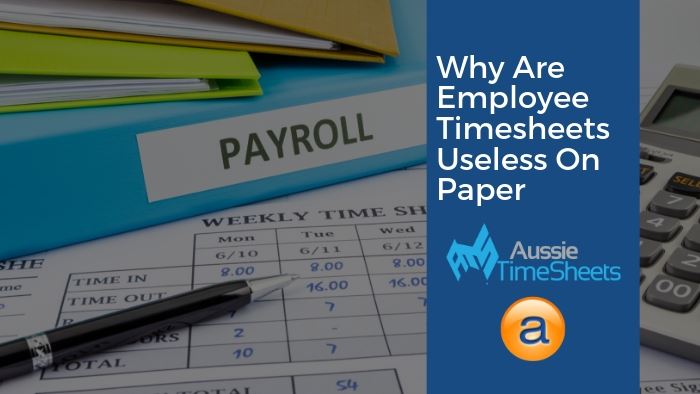 Are you ready to make more money for your business?
Click here to start your journey today!