What is Workforce Management?
Workforce management (WFM) is the recording of hours worked by staff within a business. It is an important aspect that affects budgets, forecasting and business success.Central to many processes within the business, it manages employee time requirements.

While different from being a time and attendance facility, it is also closely related. In a nutshell, it's a record structure designed to record the amount of work produced by employees.
On occasion, it is sometimes referred to as Human Resource Management (HRM). Workforce management offers complete asset overview of the people working within the business.
More Than Time and Attendance
Running a business will rely on management employing a suitable staff management structure. When not controlled, it will affect the financial side of the business.
Time and Attendance software works in conjunction with workforce management. This creates a powerful business tool that provides exceptional data about the business. Payroll and Job Costing software will also impact significant demands on the business.
Accentis Enterprise ERP software combines many business tools into a single solution. Many different businesses don't treat their management software as the asset it is.
Time clock software in Accentis Enterprise shares important employee data with other modules. This allows for effortless data-sharing on all aspects of the business.
Data Sharing Environment
When using an ERP system to manage your business, you're reliant on the data you can capture and report on. By using a fully-integrated solution such as Accentis Enterprise, data collection is simple.
Once the data is collected, you can share the information and use it for forecasting and budgets. Data can come from and be used in nearly all modules of Accentis Enterprise.
Think about every area of your business that requires a human touch, and whether that is a cost to your business. It's a cost anyway in regards to payroll, but what about job costing and work orders for manufacturing?
Being able to share data, and report on the data in any module, your business can be more efficient. A controlled environment allows the business to manage effective budgeting and forecasting growth.
Management of employee time has a marked effect on business profits. As you grow, effective resource management allows you to make more informed decisions.
Accentis Enterprise Workforce Management
Accentis Enterprise offers Workforce Management as part of the ERP system environment. All record details and reporting for management staff are available for use as soon as data is added.
This information provides everything management needs to improve business results.
Be accurate in your time recording of employees for better budget and forecasting. Staff can enter times direct to Accentis Enterprise Time Clock themselves, improving efficiency.
We've also partnered with Aussie Time Sheets to take advantage of their hardware. You can use RFID, fingerprint or even iris scanning to record attendance time at work.
No matter the business, recording when employees start and stop work is paramount.
If you charge for services based on time, you need to ensure the correct time charged to your customers. If you manufacture, assemble or produce goods, you can use the data to see exactly how much an item costs.
Does your business use labour recovery accounting to find the best profit makers?
Employee Accountability
Employee time and attendance is one of the biggest budget drains for almost any company. This can be from direct or indirect influences.
Without a fully-compliant workforce management system, you might be completely in the dark. How do you know there is a hole that needs plugging if you're unaware it exists?
Even the most well-intended employee can make a mistake if you stick to a manual system. Paper timesheets are one way that employees can also cheat the system, putting your money at risk.
Without a system in place to allow employees to record their work times, your business is at risk. Using biometrics can ensure employees get paid for their work. It also ensures accountability of time spent on any one job.
Charging customers for your service or knowing the correct COGS is how you make more profit. Ensure employees can log their time worked and you will get a clearer picture and more profit.
Conclusion
Workforce Management is more than a simple way to manage your employees. It's a profit-making tool that helps your business become more successful.
It encompasses many different aspects of your business, so it pays to make sure it is correct.
Accentis Enterprise is a complete business management system that allows SME's to succeed. We're a total manufacturing, wholesaling, distribution and service industry software solution.
We have a free eBook available for download below and are happy to start a conversation about your needs.
How's your current workforce management system going?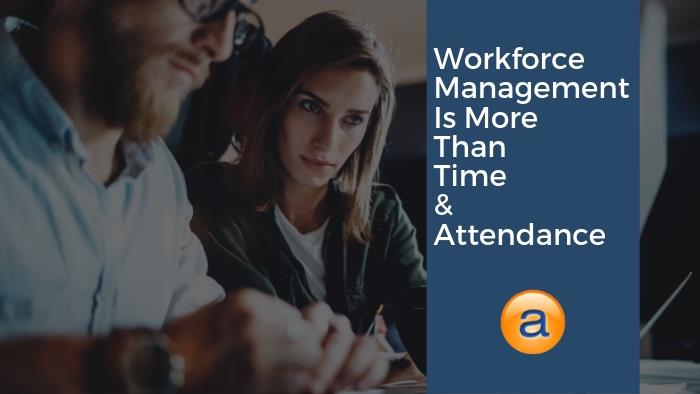 Are you ready to make more money for your business?
Click here to start your journey today!