Horticulture and Wholesale Nursery Management
Accentis provides advanced support for horticultural and nursery suppliers with state-of-the-art software to manage all business requirements. No matter if you're a small production nursery or a large multi-site grower of vegetables or fruit with extensive wholesale contracts, Accentis will support all areas of your business.

We're in the business of helping you to grow your business, and we do that by managing inventory, efficiency, suppliers, work orders, time, wages and accounts. Our extensive customer base gives us a varied and experienced knowledgebase to draw from, to help you further your ideas and business acumen.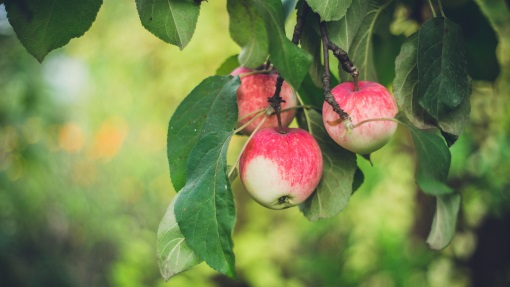 Why is Management Important
One of the great joys in life for many people is to grow plants and share them with others. Even when this is done on a commerical scale and you are growing thousands of seeds and selling them to a buying group, you want to make sure they are taken care of start to finish. Plant and growth requirements can all be budgeted, purchased and allocated to each department required.
Using Accentis, you are able to track the entire management process to cover all bases. Knowing where everything is, how much it costs and what it does for your business is a major step to better management. You spend a lot of time and money ensuring that your product is the best that it can be, don't let it all go to waste by not knowing every seed's own little journey.
We'll be attenting the 2018 Green Expo on the Gold Coast. If you would like some more information on the expo, see the event details on the NGIQ website.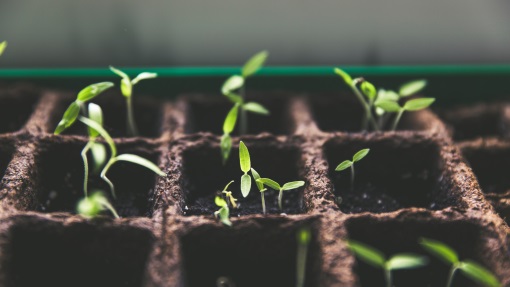 Product Processing
Easily process the purchases of all required items such as pots, bags, plastic labels, pallets, hoses, stakes and shipping containers.
Manage all growing requirements such as soil, seeds, tissue cultures, cuttings, plugs, tubes and fertilizer.
Allocate staff duties and configue time requirements for better budgeting and work forecasting.
Creation Management
Manage equipment that you use every day such as tree spade machines, trailers, trays, garden tools, tractors, water, and tubestock.
Easily view reports for real-time visibility of stock in production as well as stock ready for sale.
Know what you need to plant and when, to ensure your customers get supplied quality product on time.
Expanded Operations
Shipping labels and barcode creation for product tracking from your nursery to their final home, safely through all distribution channels for thorough supply-chain support.
Manage daily delivery schedules at each step, from seedlings to sales.
Automatic re-ordering of supplies and equipment to start the process again, improving efficiency.
Tight Integrations
Each module of Accentis Enterprise integrates seamlessly together, giving you tight control over every facet of your production, from work orders, purchases, supply, time clock and more!
No other system is as easy to use while packing everything you need into the one solution. We even integrate with Bunning's EDI ordering system for a full solution.
Meet the team at the Green Expo
Unlike Kermit the Frog, we reckon it's easy being green, and that's why we're attending the Green Expo in August!
Are you a production nursery employee or someone involved in the horticulture business? If so, we'd love nothing more than to have a chat to you about how Accentis may be able to make your work life a little bit easier to manage.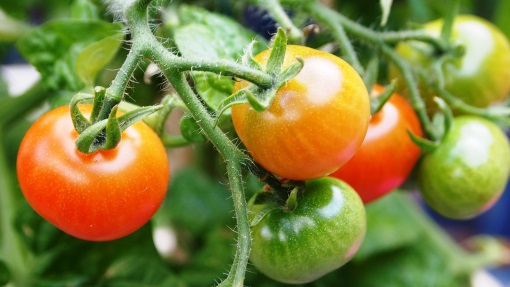 Work Order Management
With Accentis, you can be sure that the staff you have working for you are getting the jobs done when they should be, while maintaining your budget requirements. There's no reason your business needs to suffer simply because you can't be everywhere at once. Let Accentis Enterprise handle horticultural, human resource and product inventory tasks so you can spend time elsewhere.
Accentis gives you the ability to order the required items you need to grow this season's crop. It could be seeds, soil, tubes for growing tubestock, irrigation systems, pots, labels, packaging and more, it doesn't matter, Accentis can handle it. When the items are delivered, they become part of your inventory and as such, are fully tracked through the growing process, packaging process and sales process.
Need to work out what staff you will require during the picking season? Accentis can do that. Forecast staff hours through work orders and job costing so you will always know your produce will be taken care of. Staff are able to log on or off through work orders, all linked to their timesheet, saving processing time at payroll due to each step being integrated with each other.
When you are ready to ship your produce to the nursery or processing plant, you can configure batch labels and barcodes for easy tracking in the case of any issues, allowing you to quickly halt any further problems with other deliveries or product recalls. The full cost of an item including wage costs, growth medium, loss of product, stock issues and delivery charges are all tracked and able to be reported on, giving you results that you can use to improve your processes even further.
Horticulture and wholesale nursery features
Propagation planning for growing seasons
Integrates to Bunning's Order System (EDI)
Supply-chain network from seedlings through to sales
Plant growth forecasting of expected yields
Handle all purchasing for every requirement
Manage depreciation values on all plant equipment
Maintain work orders for staff time management
Improve efficiencies with detailed reports
Batch number processing for complete inventory control
Store nearly unlimited information of all plant names, species & genres
Complete customer relationship management for after-sales service
One system for everyone to use, from grower, driver, admin and manager.