*** UPDATE ***
Single Touch Payroll in Australia is closer than ever now, and we're really starting to see the impact from businesses who need some help. If you think you need some advice, the best thing you should do is contact us to find out more information. We have a stand-alone payroll system that can be used in place of your current solution, or we can help you to understand what you need to do to get ready for a complete business software overhaul.
Don't feel like STP is too confusing or will be hard to implement. If you don't require STP this year, by next year you will have to use it as it is mandatory for all businesses in Australia. To help you out, even if you don't need to use Single Touch Payroll this year, you are able to start using it in your software any time from July 1st. It's something to keep in mind.
Check out these blogs for further advice:
---
Previously…
STP is still coming on strong, like a runaway train without any brakes, and it's not going to stop! If you're not ready for Single Touch Payroll, or worse yet, you don't even know what it is we're talking about, get on board. There are 4 simple steps you need to do so you're ready for STP:
Find out if you need STP (hint, you do!)
Sign up to or update Accentis Enterprise
Choose a Transport Provider
Get ready for July 1st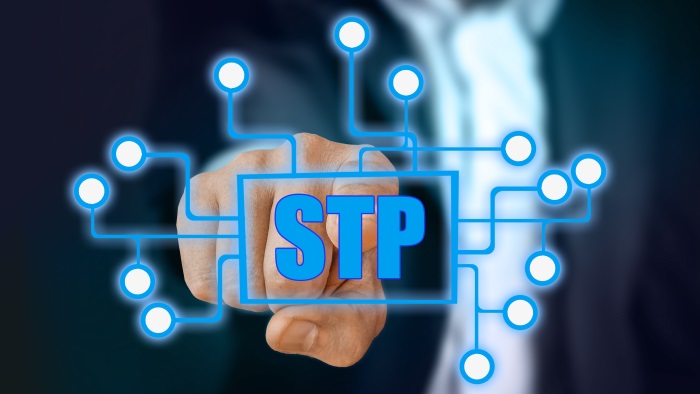 Step 1: Find out if you need Single Touch Payroll.
Single Touch Payroll, or STP, will eventually be a requirement for all businesses within Australia. There is a phasing-in period though, and the threshold is 20 or more employees. If you have 20 or more employees before July 1st, or you will do soon, you need to be ready for STP. Come July 1st in 2019, all businesses in Australia will need to be using Single Touch Payroll to send payroll data to the ATO.
Step 2: Sign up to or update Accentis Enterprise
We've recently updated Accentis Enterprise to v6.17, which includes everything you need for STP. A full user guide with all the changes and required fields is also available for you. We highly recommend that you read it (we know, it's not that exciting to read), because it will help you to get familiar with what's required. If you don't use Accentis Enterprise yet, it's OK. You can just use our Payroll module to get you started and we're more than happy to assist as required.
Step 3: Choose a Transport Provider
Check out our video on the Transport Providers we have chosen to work with, which are Ozedi and MessageXchange. If you would prefer to use another provider you are able to, provided the Transport Provider supports a manual file upload process. We're able to guide you on the best solution and offer assistance. You do need to get your data to the ATO using an authorised Transport Provider, so you will have to select an option. Feel free to contact us to talk about the options available.
Step 4: Get ready for July 1st
Once you have everything configured, and you've signed up to a transport provider, you're good to go come July 1st! Don't leave it to the last minute and think you can catch up. You need to know what's involved and what your obligations are. We'll help you where we can, and continue to offer information and advice as we get closer to the date.
Further reading? Of course we have more information for you. Our Single Touch Payroll webpage contains all the information you need, plus much more. We have related links, ATO information, and a host of related new articles which are also packed full of details. If you need us, we're right here!