Small Business Single Touch Payroll 2019
In the 2018/2019 financial year, every small business will need to be using Single Touch Payroll, or STP as it is also known. If you're not sure what STP is, we recommend you read some previous articles we wrote about it here.
For many small businesses in Australia, the move to using Single Touch Payroll is a simple one.
Did you know, you can start using your STP software right now? That's correct. If you wanted to start taking advantage and use Single Touch Payroll for your small business right now before 2019 is here, you can go right ahead.
Am I Single Touch Payroll Ready?
Maybe your current payroll solution isn't ready to go. Accentis Enterprise has been ready for all business owners since STP was first introduced. It doesn't matter if you are a large, medium or small business, our Single Touch Payroll option for 2019 is compliant and good to go!
It's probably a great chance to review your current software situation, or lack thereof.
If you are using multiple software products for your business, or have a plethora of MS Excel spreadsheets running your business, now is a great opportunity to consolidate that software into a single ERP solution such as Accentis Enterprise.
Our small business management system offers great value to replace not just your payroll, but general ledger accounting, inventory, CRM and more. If all you want is a single payroll software solution that's ready for STP, we can do that too!
I Need Single Touch Payroll in 2019
One of the important aspects of Single Touch Payroll for small business if the consistency of reporting to the ATO.
For employers, you no longer need to issue PAYG summaries to your employees at the end of a financial year. It will all be recorded and handled electronically using Transport Providers to send data direct from your payroll software to the ATO at the end of a pay run.
Accentis has partnered with Ozedi and MessageXchange to send STP data to the ATO.
If you would like to read up on STP, check out the resources that we have available on our dedicated Single Touch Payroll page. Here you will find all the information you will need on what to do, what will happen and when it's all going to happen.
Conclusion
You don't want to be rushing around at the last minute trying to get your business ready.
If you're not the person who looks after payroll in your company, share this article with the staff member who is so they can get onto it. Contact us to chat about all things payroll, ERP or anything else.
Our software is compatible across many different industries and business types and we'd love to help you out. Ask about our incredible 12 months interest free payment plan to ease the burden of taking on a new system today!
Accentis Enterprise really is the best Single Touch Payroll solution for small business in 2019, and we're happy to prove it.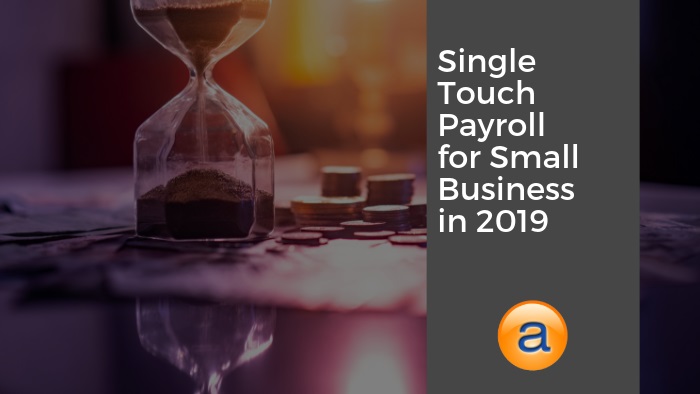 Are you ready to make more money for your business?
Click here to start your journey today!