Why Choose Australian Payroll Software?
Choosing payroll software for your Australian business is an important decision. It controls the lifeblood of your business.
Doesn't it make sense that if your payroll software is from Australia, it's more likely to be suitable for your business?
We think so too.
Even though our software is available around the world in various locations, we still call Australia home. We're an Australian ERP software provider serving the world.
Our business location is in Nundah, a suburb just outside Brisbane in sunny Queensland (QLD). We service all Australia and New Zealand, so you can feel confident we can support your SME.
Your business needs management. An ERP software solution that includes more than simple payroll is just the ticket. Accentis Enterprise is a fully-integrated solution to help you manage your entire business.
Australian Payroll Makes A Difference
Does your current payroll software provider inform you when the Australian Tax Office updates their Tax Scales? If not, how do you know when you should be doing it?
Accentis Enterprise takes a proactive approach and updates the Tax Scales when released. This is a completely free service regardless of your support arrangements.
Your payroll database will always be able to use the most up-to-date pay rates. This ensures there are no nasty surprises for your business or employees come tax time.
No business wants to have to pay more tax than they should. And employees don't want a huge tax bill from their employers using the incorrect rate of pay.
Single Touch Payroll Is An Australian Rule
Is your business using Single Touch Payroll (STP) yet?
Come July 2019, all Australian businesses will be using software that is STP compliant.
Accentis Enterprise ERP software has been STP compliant since May 2018. Some large multi-national companies were not able to release their STP compliant versions on time.
We released a definitive guide on what Single Touch Payroll will affect in SMEs for 2018/2019.
We recommend you read the guide to learn more about ATO requirements for your business.
Using Accentis Enterprise, you will need to sign up to use a Transport Provider to submit your STP data.
Accentis Enterprise ERP is fully-compliant with Ozedi and MessageXchange providers.
Payroll For Australian Manufacturers
Accentis Enterprise ERP software is designed as part of a larger business management solution.
Australian manufacturers work in many and varied industry businesses. Software to cater to their needs is most of often an after-thought.
How many software products does your business really need to manage the business? One, three, eight?
Accentis Enterprise is a complete software solution. It manages manufacturing, wholesaling, distribution, project management and service industry needs.
Incorporating payroll software into your manufacturing business saves your company money. A more streamlined work environment for accounts saves hours of time each week.
Jobbing requirements and employee time are logged against jobs for true manufacturing costs. They can also be clawed back using timesheet labour recovery.
Free Payroll Software
Free payroll software for your business sounds like a great deal! Until it isn't.
As a business owner, what would you have to do to give your product away for free?
Before you go signing up for a free payroll provider, ask yourself what it will cost your business in the long term…
Customer support?
Validity of data?
Unlimited use on transactions/customers?
No further development or lack of updates?
Limited features?
How can you expect to run your business with those overheads hanging your business out to dry?
Conclusion
Accentis Enterprise ERP software is more than payroll software for small business. It is a powerhouse of investment for true business management. Designed especially for small to medium-sized Australian businesses, you can't go wrong.
For any business that has three or more employees, depending on your industry, Accentis Enterprise is for you. Our payroll features a complete HRM tool that integrates to Inventory, Accounts, Customers, Assets and more!
Our software enables manufacturers, producers, assemblers and service industry professionals to do the jobs they need to do.
Look to improve your business efficiency and streamline processes starting with payroll software. Australian developed and supported, to give you piece of mind for your business.
What does your business need to start making more profit?
Start a conversation with us today!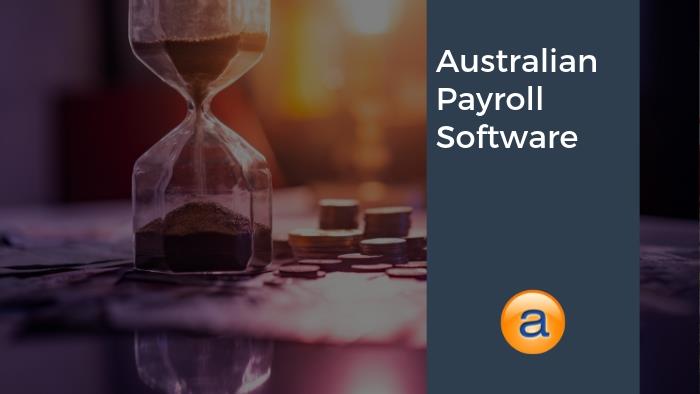 Are you ready to make more money for your business?
Click here to start your journey today!