How to Improve Manufacturing
Before we get into improving your MRP manufacturing software, answer the following 2 questions truthfully:
Are you sick and tired of trawling through multiple spreadsheets and reports to find the information you need?
Is your current administration software unable to perform the tasks that you need to do without using a lot of workarounds?
If you've answered yes to either of those questions, then we need to talk. If you answered yes to all of those questions, stop reading this article right now and get in touch with us today, because you can't waste any time.
Manufacturing Improves Over Time
MRP, also known as manufacture resource planning software, has been used by manufacturing industries the world over for decades to improve their results.
Even within the software, it now sometimes referred to as MRPII due to the inclusions that were not available in the beginning.
For the most part, it now still simply known as MRP, but it comes with the additional capabilities of being fully-integrated with our CRM, payroll, timesheet, inventory and job costing modules.
But how is that going to improve your small manufacturing business? Let me tell you.
What is MRP Software
Imagine you manufacture a product from multiple raw ingredients or materials.
To make that item, you might need to manufacture multiple kits or recipes, which are then all manufactured and become a part of the final product. Manufacturing MRP software controls the process at every level to improve results on subsequent runs.
You can record the time worked on each step in the process by your employees, tracking the true cost of the items labour. You can run a report on your bill of materials (BoM) to ensure you have adequate product to complete the item, or it can tell you what inventory is available for partial builds and partial completions.
If you need to change components due to supplier issues or product changes, you can do this across all bill of materials with a global search and replace. You are able to instantly view which machines are being fully utilised, where conflicts exist, and how lean or optimised your manufacturing schedule is.
When you take advantage of the MRP software in Accentis Enterprise for your manufacturing line, you do so with the tools necessary to complete your work with full accountability of every component, every product and every staff member being fully utilised in best way possible.
You can even manage your manufacturing machinery with our fixed asset management facility, with automatic depreciation and warranty control for improved working results.
Conclusion
It doesn't matter if manufacture plastic or food, fabricate metal, or work in the building construction industry, an MRP system offers you advanced workability for your business.
It can even be used in agriculture, horticulture and aquaculture industries for management of the most vital areas of your business.
To find out more and to book in a demo today, contact us now.
You should send this article to anyone you know who is struggling to maintain their current software solutions, because we can help.
When we call you back, make sure you find out the details of our famous payment plan over 12 months, interest free, so you can get a jump on having new MRP software in your business to keep you manufacturing and growing.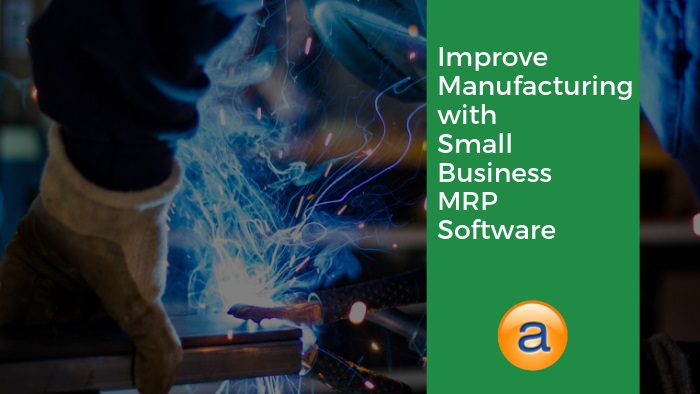 Are you ready to make more money for your business?
Click here to start your journey today!