Are you running a production or wholesale nursery? You most likely supply your product to other nurseries, national retailers, land developers or landscapers, and your plants rely on you for their management and care. There's nothing more irrigating than to spend months, sometimes years, nurturing a product through its vital growth cycle to die before it can be sold. Sometimes it's a mistake from a staff member directly looking after the plants, or other times it's an office worker who hasn't filed the correct paperwork to get your product where it weeds to go in the right condition. Plants can be hardy, but they can also be very fragile when not handled correctly by the right staff members.
Let us show you where Accentis can help and offer relief. Accentis is able to completely manage the entire process for each individual seed, tube stock, root, plant and also pots, tubs, growing medium, water capacity and more. You can use Accentis for many different applications in a wholesale nursery from Inventory, Payroll, Work Sheets, Accounts and Manufacturing being one of the most popular modules.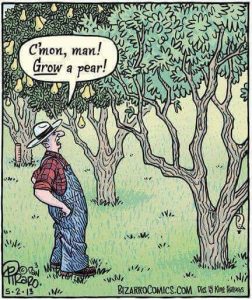 Wouldn't you like to ensure that not only do your plants survive after you have sent them away, but that you can track each one to minimise any disease outbreak before it affects other stock? Accentis will keep a log of every possible requirement to ensure your propagation remains high, with minimal loss of product. But that's not all, we have the petal to the metal in other areas too, like maintaining staff work hours on important tasks so you know the exact cost requirement of each product line. Work orders allow you to easily manage time spent on each task, and allocate staff with the correct training and experience to the right jobs. Make sure your staff are never put in an awkward position of performing a task they have not been trained for, potentially ruining your investment.
You herb it here first, Accentis can and will help your business grow, all you need to do is hedge your bets and send us an email. There's no other company that understands your entire business like we do, guaranteed. Our business management software is rock-solid and we stand by our product, just as you do yours. We're here to help! Our staff member Tim is going to be attending the NGIQ Trade Day, so if you see him wandering around looking lost, please let us know!