Free your plant management with nursery software
It's not common for nurseries to be a hotbed for software, but as production ramps up and requirements increase, plant nursery businesses wanting to maintain competitiveness and efficiency are looking to adopt new practices in the office as well as in the field to increase yields and improve production.
There's a few questions as a nursery manager you need to ask yourself:
What will software help with in the future of my business?
What features will give me the best ROI?
Where will I see the most benefit from software management?
How much longer can I resist change?
What will plant nursery software help with in the future of my business?
Take a walk outside and have a look at your plant's health or head on into the greenhouse and count your seedlings.
If you do this daily, weekly or monthly, you need a solution to help you be more productive.
When you implement a software management program, you're on the path to improving not only how you manage your business but also your plant health.
This benefits your business by giving you a global view of the entire production process, coupled with the administration side of the business.
As your horticultural business grows, you will have a much clearer picture of the overall business landscape and how best to move forward.
Accentis Enterprise can help you to forecast all business budget needs, ensuring the future of your business can be planned and actioned all from the one software solution.
What software features will give my plant nursery the best ROI?
To save your business money, start by taking advantage of the features that will return money to your pocket with as little effort as possible.
An ERP software solution can integrate multiple software products into a single solution.
Using Accentis Enterprise, your business management skills will increase by being able to forecast plant yields based on previous year's results, which could be related to water content, fertiliser use, weather patterns and more.
Manage your fixed assets to ensure full maintenance procedures are run so you don't need to replace or repair vehicles and equipment due to neglect, allowing them to depreciate correctly.
Ensure staff hours are managed by allocating time-frames to work orders, giving you a full job costing of each role that can be used again for budgeting next growing season.
Where will I see the most benefit from plant nursery management software?
Although using software will increase your money management, Accentis ERP software will give you benefits that help your business overall and in the longer term.
By taking advantage of the many features available, your business will have a broader advantage over a business still using Excel spreadsheets and simple accounting software.
For a full company-wide management solution to be a success, using features such as CRM and MRP along with SCM to send your product to large retail outlets using EDI ordering with Bunnings (just no onions) will give you a better overall achievement.
Working across the entire business, you will be able to use features designed to improve both the admin side of the business and the manual side of the business.
How much longer can I resist before changing to nursery management software?
We're just trying to help you plant the idea that making a change to management software in your nursery isn't as difficult as you might think.
The benefits of updating your business management practices far outweigh the problems associated with running your business manually.
Accentis Enterprise includes features you might not have thought necessary for your business, such as Single Touch Payroll (STP) software, which comes into effect in July 2019 for all small businesses.
If that includes your business, wouldn't it be a great time to look at all your business processes and consolidate them into a single solution to streamline its most important tasks?
In Conclusion…
Taking on a software product to manage your plant nursery should be something that you consider and decide upon when you want to grow your business further.
We're in the software business to help you SEE your business, KNOW your business and GROW your business, and we're members of the NGIA.
We provide both support and service before, during and after a software implementation because we understand how important your business is to you.
With many different nurseries already as clients, we can offer advice and experience that you can use to make your future whatever you want.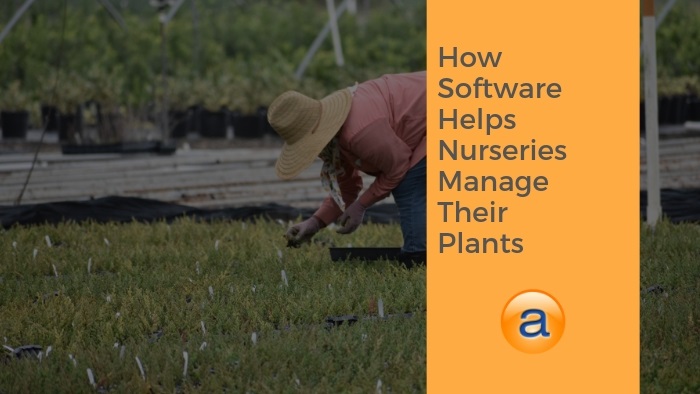 Are you ready to make more money for your business?
Click here to start your journey today!