What is Job Cost Accounting Software?
Job Cost Accounting software helps you to better estimate and account for all aspects of a job. A job can be a future construction project, a manufactured product or on-going work in many fields.
It's a software application that removes the hassle of complicated spreadsheets. Improve your forecasting ability and produce more accurate financial quotations.
This type of accounting relies on the input of as much information as possible. Be precise and consistent when entering job data to provide precise estimations.

Accentis Enterprise is Australian ERP software for  business management of Australian and New Zealand based businesses. The job costing module can help any growing SME to develop processes and increase efficiency.
Job Costing
Job costing is also referred as many other names. Building estimation software, construction cost accounting, and project management accounting to name a few.
The goal of job costing software is to improve your ability to track what it costs you to do the work you need to do. You're able to increase your business' profitability through tracking costs and income on each job.
A job costing solution such as Accentis Enterprise ERP, gives you powerful advantages. You can:
Create better work processes that need recording in batches

Minimise the time it takes to estimate for work or provide quotes

Have a better understanding of your business costs on each job

Improve the quality of your work and speed of output
Why Should I use Cost Accounting?
The real question is, why are you not already using it?
The simple fact of the matter is this; If you're not using cost accounting in your business, you're losing profit on every job. 
Having a spreadsheet is a great start and one that, most likely, every business has started out with. The only problem is, spreadsheets become complicated, unreliable and time-consuming.
Different industries will need a different costing structure. A food manufacturer will have different needs to a building contractor. A plant nursery's requirements differ from a plastic moulding business. It's not a one-size fits all approach, and that's why all these different industries need a solution.
Cost accounting gives you a clear picture on what your product will cost before you produce it. It gives your customer a better idea of what they're getting and for how much.
You should be using cost accounting to improve financial knowledge of your business.
Cost Account Integration
When you use a product such as Accentis Enterprise, you get the benefit of an integrated product. Our ERP system powers your cost accounting needs as it's a single software solution. It's business management software on steroids.
So that you can estimate jobs faster and be more accurate, you need the latest and most precise data. Accentis Enterprise is fully-integrated, meaning that you don't need any add-ons. Unlike other programs that need third-party integrations to work, ours comes bundled and ready to go.
As soon as data entry is complete in one module, it's ready to use in another in an instant. Manufacturing, Time Clock, Inventory, Customer Management and Financial Accounting are all linked.
Every single process, cost and value is ready to use for each job estimate. This up-to-date method ensures you make the best decisions, and can forecast consistently.
As you complete each job, costs update to make future budgeting more accurate. This increases your prospective profit on every job and improves your processes.
Accentis Enterprise is the solution that helps your business right out of the gate. It gives you the power to make better financial decisions before, during and after a job is completed.
Benefits of Accentis Enterprise Job Cost Accounting
Accentis Enterprise is business management software for your entire business. Not only for job costing. While many options are available for businesses, there's rarely a solution for SMBs that do it all!
Accentis Enterprise is a robust double-entry accounting system. It offers features not available in off-the-shelf solutions. Think of programs such as MYOB or Xero that need to cater to everyone. We also have drag-and-drop chart of accounts and no period end dates.
Work order management tools or assemble to order solutions can get bogged down. When an issue arises, what tracking capabilities are available?
Accentis Enterprise uses job codes and data that tracks everything through the database. This includes product recalls, batch tracking, warranty claims and more!
There is no time limit to the length of time jobs can be recorded for. This means all periodical reminders of job actions are active for as long as you need them.
Conclusion
Accentis Enterprise is a powerful one-step solution for your entire business. It's a complete warehousing, distribution, project management and manufacturing solution for SMB's.
We're the solution you need to complicated spreadsheets and duplicated data entry. Enter it once, use it again and again.
Budget, forecast, manage and track every job or project with ease. We'll help your business to grow more efficiently than ever before, and we'll make it easier to manage.
Improve your business processes with data automation and better procedures. Accentis Enterprise will be the difference in how quickly you succeed.
For more information on how we can help improve your job cost accounting, contact us today!
No matter the industry or business, we'll help you if we can, and we believe we can. Call us now!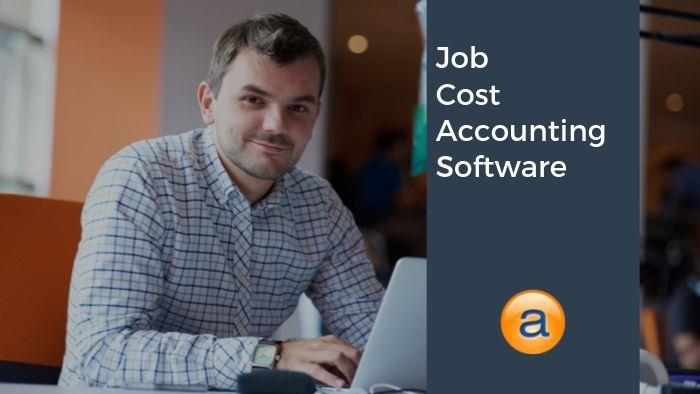 Are you ready to make more money for your business?
Click here to start your journey today!