What's the best Job Costing Software for SMBs?
Small to medium-sized businesses (SMBs) in Australia need good job costing software to help them budget and report on work they do. But it's more than that, much more.
Job costing software, or project management software, is a specialised software module. Included in Accentis Enterprise as part of the ERP system, it's designed to help you make profit.
Some companies will install a bolt-on application that can do the job pretty well. That's all fine and dandy, until it isn't. With no direct integration, or reliance on many different systems, issues can arise.
What is Job Costing or Project Management Software?
Job costing or project management is when a business assigns staff members long or short term to a job. Used in many different industries across a wide-range of businesses to keep to a budget.
Within an ERP system, expect the job costing module to have many different features for SMBs. These features are things like:
The ability to estimate and forecast for the jobs.
Analyse and report on the project at completion.
Combine all the information to ensure viability and return on investment.
Project management software as part of an entire ERP solution can do wonders for a business. Not only will it run more efficient and streamlined, but the return on investment is high.
Business management software can mean many things, but to Accentis, it means everything. The real power in Accentis Enterprise managing projects means the whole business benefits
The Power of Integrated Software
Managing any project is easier when there is data to use. Knowing what to expect through forecasting and management increases the viability of it being completed.
Data provides the project manager with reports that consider every aspect of the job at hand. This is useful and important, as it shows if the project is running to budget and on schedule.
Setting up the best job costing solution is only one of a few steps. Why not ask yourself these questions:
Where is the data collected and who's responsibility is it?
What outside factors can influence the success of the job?
What's the expected outcome and how long should it take to achieve?
With an integrated ERP solution, of which the job costing is just a part thereof, you can answer any of these questions. That's because data is available on inventory, labour hire and parts required. It also considers the commissioning of services or other products needed throughout.
Managing a project or job from a central data point is crucial. Not only is it a time-saver, but it's efficient. An integrated ERP system will be as crucial to the project as the project manager is.
Best Job Costing Software for SMBs
There wasn't always software such as Accentis Enterprise for small to medium-sized businesses. It used to only be available for larger and more complex businesses in every sector.
As technology has improved, this has all changed for the better. SMBs now have access to the same powerful software features, for a reasonable price.
The best job costing software is one that is nimble enough to support SMBs, but also remain powerful in its features. You can't afford not to be aware of what is taking place within your company.
Small to medium-sized businesses are now much better placed to take advantage of this. By using Accentis Enterprise to manage your entire business, you will be more aware of each component.
It's likely that as your business has grown, you now have many different MS Excel spreadsheets. All of that data is difficult to manage and bogging you down. Without doubt, it's also costing you money.
Job Costing Across Many Industries
You may think of project management as something that is only used in a few small industries, but you'd be wrong. You can find the benefits of job costing software used in many different industries.
It's applicable in any industry that needs to manage more than one business tool at the same time. This is usually done when you need to keep to a budget and time-frame to get the job done. Or you have a long-term project with lots of moving parts involved, recording lots of data points.
Labour including overtime, inventory and any losses can all factor into the job. Any extra charges or time-frames need managing so the project doesn't blow out.
Lead-times for projects across various industries can vary widely. Many manufacturing industries such as plastics, electronics, metal fabrication and food production can have a shorter lead time. This usually means that the business will have a lot of smaller jobs to manage within the same time-frame as say, a construction project.
Accentis Enterprise is able to manage a wide variety of jobs in any business industry. From software (which we use in-house ourselves), to large scale mining projects. If turning a profit on a job is critical, which it usually is, then Accentis Enterprise is for you!
Project management is use often in high-precision industries also. The pharmaceutical and medical instrument industries rely on extensive data collection. They are usually bound by regular quality assurance tracking on any multi-step process.
Using real-time analysis, they have precise control on their production line. The inventory and machinery they work with can be expensive and time-consuming. This enhances the need for budget control and reporting.
5 Best Job Costing Software Benefits
It's useful both short and long-term projects in unlimited numbers
Strong integrations with many other useful data modules provide better analysis and reporting
Estimating and forecasting provide a better way for the business to budget and stay on track
ERP system can include reports customised to your business needs
Useful for many industry applications within a varied range of business types
Conclusion
Your business has been growing and the strain of using spreadsheets is starting to be a headache. Don't let it.
Implementing an ERP system takes time and is a project within itself. But once you make the decision, the light at the end of the tunnel becomes much brighter.
Replacing your current workarounds with full-featured project management is just the start. You will find the efficiency gains allow you to make better decisions and apply much more effort to any job.
Monetary gains will come from more structured time management, and payroll benefits. All these combine to help your business grow and run much more effectively.
Could you benefit from the best job costing software in your business? We believe you can!
Contact us to find out more about Accentis Enterprise and what an ERP system could do for you.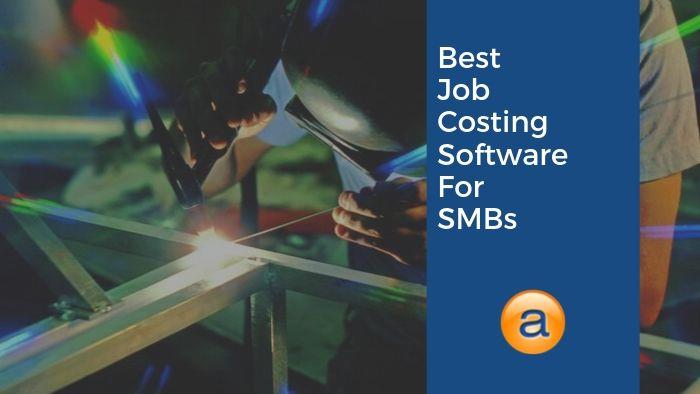 Are you ready to make more money for your business?
Click here to start your journey today!